Why auto finance in Canada remains a 'booming market'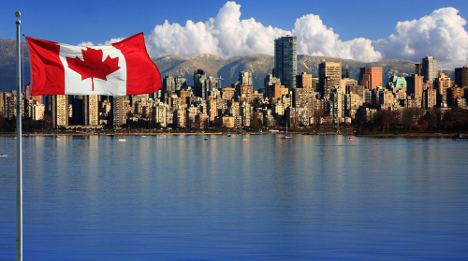 TORONTO and LONDON -
Providers of all sorts do not appear to be backing away from allowing access to consumers of all credit backgrounds, according to the assessment recently shared with Auto Remarketing Canada by Matt Fabian, director of research and consulting for TransUnion Canada.
And auto finance appears to be the credit segment where providers are wanting to grow quite aggressively.
"When you look a few years going back, we've seen a consistent growth pattern. It's a booming market," Fabian said soon after TransUnion's latest Canada Industry Insights Report, which highlighted how new auto finance originations climbed by 6 percent in the past year.
"It's plateaued slightly quarter-over-quarter, but I think that's more of a seasonal effect coming off of the winter. Over the last couple of cycles, it's come back around during the spring and summer," he continued.
Sounds like good news for dealers and finance companies working with consumers who are taking on more debt to purchase vehicles. Canada's average consumer non-mortgage debt levels rose nearly 2 percent in the last year to conclude Q1 2017 at $21,696, with a significant portion of that figure being the balance for a vehicle. Fabian pegged the average auto financing balance at just below $19,000, a figure that's up by roughly 2.75 percent year-over-year.
In an effort to explain the rise, Fabian noted, "Average vehicle prices have gone up about 6 percent, so that's certainly a factor."
Fabian also mentioned that what's keeping finance providers looking to expand their portfolios is delinquencies are not spiking. Fabian pointed out that serious delinquencies — 60 days or longer past due — remain "pretty flat" at 1.7 percent nationally.
The soft spots for delinquency continue to be in oil-producing areas. TransUnion's report pinpointed Calgary's non-mortgage delinquency rate at 2.89 percent, up 6.64 percent year-over-year. Edmonton's delinquency rate moved 4.84 percent higher to 3.68 percent while Regina's delinquency rate climbed by 2.34 percent to 3.50 percent.
"We've still seen that tale of two Canadas, if you will," Fabian said. "It's slowed a bit when we look at it quarter-over-quarter, but it's still growing."
"Most economists are deducting that in most provinces oil prices have rebounded a little bit, not back to historical levels, and the forecast is positive for those regions. We hope to see that turn around," Fabian continued.
And along with delinquency, Fabian also pointed out that auto finance providers are closely watching moves made by Canadian regulators so they comply with the latest capital reporting requirements among other regulatory matters.
"They're having to make adjustments but we haven't seen it reflect in their approach to auto lending. But certainly those are factors they're considering," Fabian said.
So with most Canadian consumers having the ability to manage their debts, Fabian is optimistic about auto financing and other credit segments in Canada staying on a positive track.
"We've seen a pretty equal spread across risk tiers, so it would seem to us like lenders have still kept broad their targeting for who they're giving auto loans. It's still consistent," Fabian said.
"There has been a slight move toward more prime customers, but that could be just shifting or rebalancing of their own portfolios and how they adjust risk. But it's still been pretty consistent. That suggests to me that there's still an appetite to extend credit. There's still an appetite to extend that market," he went on to say.
Additional positive outlook
More upbeat assessment about Canada arrived from Fitch Ratings in its latest Global Economic Outlook (GEO).
Analysts indicated the Canadian economy grew by a "faster-than-expected" 3.7 percent annualized rate during the first quarter, leading Fitch to revise up its forecast for 2017 growth to 2.4 percent.
"Strength was broad-based," Fitch said in the report. "As in the U.S., investment growth turned positive, driven partly by a recovery in energy sector investment from a low base.
"The economy so far is shrugging off uncertainties related to NAFTA renegotiation, although this remains a risk to the outlook and has caused a bout of exchange rate depreciation," the firm continued. "Exports and manufacturing sector growth has picked up. The resilience of investment added to momentum from household consumption.
"Consumers accounted for the bulk of the 1Q17 expansion, defying a period of slow wage growth amid relatively strong job creation," Fitch went on to say in the report that's available here. "Households have received higher transfers from the government."
Analysts pointed out that, driven by uprated child benefit, government transfers to households grew 10 percent year-over-year.
"Consumption and the economy as a whole have also become more dependent on a strong housing market, wealth effects from rising house prices and rising household debt," Fitch said in the report. "Transactions in the frothy Toronto housing market have recently slowed following Ontario's measures to cool the market, and a shock to a non-bank mortgage lender.
"Our base case is for a soft landing in house prices, as we see no immediate risk of a shock to either the labor market or interest rates," the firm added.
Fitch closed its discussion about Canada by noting that stronger growth makes it more likely that the Bank of Canada will join the Federal Reserve in the U.S. in raising its policy rate, last cut to 0.5 percent in 2015.
"The tone of Bank of Canada guidance has started to shift," analysts said. "Our expected timing for a rate rise is unchanged at mid-2018, by which time the Bank of Canada expects the output gap to be closed.
"Core inflation continues to undershoot the 2 percent target," analysts went on to say. "Fitch believes that growth will moderate to 1.9 percent in 2018 and head down further towards its long-run potential rate in 2019."