Why dealers are more satisfied with certain lenders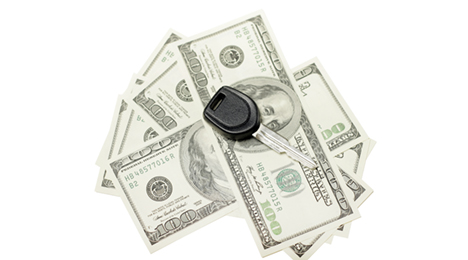 COSTA MESA, Calif. -
Canadian auto lenders who don't want to miss out on a dealer's business are wise to, well, helping to make sure that the dealer doesn't miss out on business because of the inability to get the shopper financed.
While that may sound simple, the J.D. Power 2017 Canadian Financing Satisfaction Study finds that the happiest dealers (in terms of their lending partners) are the ones who have a primary buyer or buying team assigned to them from the lender, and perhaps helping to curb such missed opportunities.
In fact, when the lender has a primary/team structure, the dealer intent to send more business to that provider goes up 10 percent for captives and 24 percent for non-captives, J.D. Power said.
"In the current marketplace, the difference between closing a deal and losing a customer to the dealership down the street will frequently be determined by the finance department's ability to secure the right loan at the right price," Jim Houston, senior director of automotive finance at J.D. Power, said in a news release.
"The more adept these financial professionals are at helping dealers address specific challenges along the way, the more business they will ultimately do with that dealer," he said.
The study has been going on for 19 years, and this year, J.D. Power restructured it to evaluate captive and non-captive lenders separately.
Captives are defined as those that are "wholly owned by a manufacturer or is directly affiliated with a manufacturer," and they are evaluated for dealer satisfaction in application/approval process, relationship, provider offerings and lease return.
Non-captives, which are defined as "an independent lending institution," are evaluated in just the first three categories.
One difference spotted between the two deals with what drives dealer satisfaction with each lender type.
For captives, it's the relationship the dealer has with the credit desk. For the non-captives, it's the relationship with the sales representative.
Interestingly enough, if a dealer has an issue, they tend to reach out to the credit desk regardless of whether they're working with a captive or non-captive, the study found.
And whether you're a captive or non-captive, dealers don't want a visit at the end of the month, according to the study. Or a Monday.
Make the visit in the beginning or middle of the month, in the morning and brief (30 minutes maximum), based on the study's findings.
So which lenders have the best scores for dealer satisfaction? Here's how the top four shakes out:
Captives
BMW Financial Services: 972 (out of 1,000)
Mercedes-Benz Financial Services: 930
Ford Credit Canada: 899
Honda Financial Services: 877
The average was 868 for captives.
Non-captives
Bank of Montreal: 897
Scotia Dealer Advantage: 896
TD Auto Finance: 875
Scotiabank: 868
The average was 866 for non-captives.