Women & Automotive: Christine Wood of Cox Automotive Canada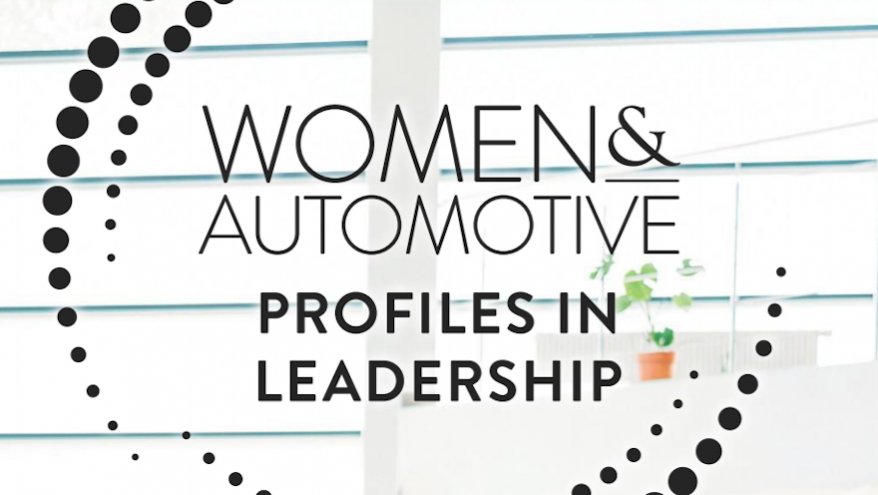 Auto Remarketing Canada is recognizing the 2022 Women & Automotive: Profiles honorees in the current issue of the magazine and at Canada's Used Car Week next month at the Westin Harbour Castle in Toronto.
In the weeks leading up to the June 27-29 event, ARC will be posting Q&As with each of the Women & Automotive honorees on this website.
Next up is Christine Wood, who is senior director of product engineering of Cox Automotive Canada
Auto Remarketing Canada: What do you enjoy most about working in automotive, and what would you change?
Christine Wood: The automotive industry is constantly evolving so there is always something new. I really enjoy taking on new challenges and exploring new opportunities with the never-ending advances in technology to meet the needs of our clients and the automotive market as a whole. I am passionate about making an innovative diff erence in how people buy and sell cars by working with our partners and team members to consistently build new products and tools. When people ask me where I work and what I do, I love highlighting the various applications that consumers and dealers use through the sales and transaction process. That is everything from the supporting technologies to apply for a loan or lease, to assisting the dealer with leads from their websites and enabling that connection to the consumer.
What would I change? In recent years, the automotive sector has become a high-tech innovator like Silicon Valley, so building awareness of the many exciting opportunities and attracting talent in the tech space is something our industry can continue to improve. I would love to see more people join the technology and IT side of the auto industry to tackle the ambitious work that is driving the industry forward.
To start building more awareness, I implemented an amazing co-op program with help from HR and my managers, and we will continue to expand on this to give back to students and attract top talent in the future. We're trying to give the next generation a positive experience and help them thrive to ultimately continue with us on this journey.
ARC: What piece of career advice would you have for someone new to the industry?
Wood: Don't be afraid to ask a lot of questions because the devil is in the details. And then, don't forget to actively listen to those answers and build more questions from it. As a young woman early in my career, I constantly felt I had to prove myself and I wasn't the best listener at the time. I had a wonderful mentor and he helped me learn to actively listen. Eventually, I methodically thought through all the possible questions and answers before I went to him with issues.
ARC: What is your proudest moment/ accomplishment, career-wise?
Wood: I am fortunate to have been given the opportunity to fulfi ll a number of accomplishments, launching new products and leading talented teams to success. I feel my greatest accomplishment is helping my team members reach their full potential by mentoring them to live their best lives and be the best they can be. I care about my team and fostering those lasting relationships like an extended family so that means striving to make my workplace the best place to work.
ARC: What has been the top key to your success in retail automotive?
Wood: Surround yourself with the best people you can hire. I am fortunate to have the opportunity to build and recruit top team members who help me by delivering their best. Attracting the right team members is imperative and building the right workplace culture enables them to thrive. When they succeed, then I succeed as well.
When we build a product together, we take great pride and ownership for it, truly care how it looks to our customers, how they use it, why they use it, what can be done better and continually iterate on improvements. Automotive is ever changing and our teams are driven to make our "apps" the best.