Women & Automotive panelists offer insight on auto industry, careers & car tech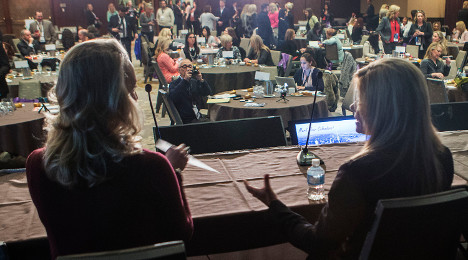 MONCTON -
Auto Remarketing Canada has done it again! After a year of industry growth, they've built an innovative conference full of leaders and experts ready to share their knowledge and experiences.
With the conference broken into three tracks this year — remarketing, retail and finance — dealers and associates will find it easier to navigate sessions.
Personally, I'm most excited about sitting on a panel at the Women & Automotive: Canadian Leadership Forum on April 5. I recently connected with fellow panelists, Susan Gubasta (Mississauga Toyota) and Kim Miller (ADESA Toronto) to talk about the industry, career challenges and self-driving cars.
There is no doubt that change is constant, and something both women spoke to when asked what they like about our industry as a whole.
Susan Gubasta (SG): No two days, hours, minutes, weeks, months or years are the same. It is constantly changing and morphing. Just when you think you have seen it all, something else happens and you think, "Wow, didn't see that coming!"
Kim Miller (KM): Without a doubt, the relationships. Despite all the incredible technological advances, the industry is still sculpted and driven by an incredible group of professionals. The automotive world is dynamic and fast-paced, which keeps me engaged in the constantly changing landscape.
With any career, I believe it's natural when faced with challenges to question your path. I asked both women about their careers and challenges they've faced. Both women shared humble insights and advice.

SG: I've learned over time that we all have challenging periods in our lives and it is ok to question if what we are doing is right for us. I learned to not beat myself up and allow myself the time to figure out the answer. There is always a solution and I learned how strong I can be and finally gave myself some credit.
KM: Challenging decisions are a reality, although it may seem cliché I truly believe the best decision are the ones where you are true to yourself.
Self-driving cars, and technology is of course, a hot topic! It's clear these women have a lot in common when I asked them what year they think they'll buy their first self-driving car.
SG: That means I have to give control over to the car … Correct? I love to drive, so once I get past that, I can't see myself getting an autonomous vehicle for at least 10 years. Maybe by then I will be tired of driving!
KM: For me…when I am unable to drive, until that time I enjoy driving too much.
Susan and Kim are great representatives for women in our industry. With recruitment continuing to be a challenge that we face, I'm holding an open casting call for all change-loving, self-loving, and drive-loving females out there!
I have to agree with them both when it comes to our industry, career challenges and love for the open road. I can't wait to meet and connect with more women and men in our industry at the Auto Remarketing Canada Conference and Women & Automotive: Canadian Leadership Forum April 3-5! See you there!
Logan Keirstead is Accu-Trade Canada's regional account director and an honoree in our Women & Automotive: Profiles in Leadership. She is also a speaker at that conference. Keirstead can be reached at Logan@accu-trade.com or https://www.linkedin.com/in/logankeirstead.