XSELLERATOR DMS coming to Ford & Lincoln dealerships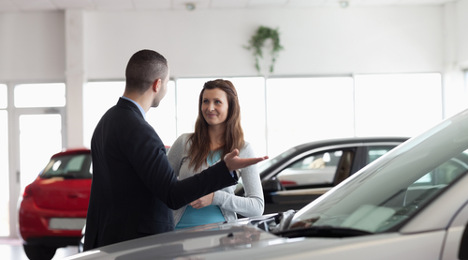 CALGARY, Alberta -
Quorum Information Technologies Inc. announced this week its XSELLERATOR dealer management system will soon be available for Ford and Lincoln dealerships in Canada.
The company has entered into agreements with Ford and its DMS integration technology partner, Oxlo, in an effort to develop a "full suite of Ford integration" and offer XSELLERATOR to Ford and Lincoln dealerships.
"Together with Ford and Oxlo, we have put together a plan to develop all available DMS integration with Ford. Our collective goal is to install XSELLERATOR for our Ford pilot dealers early in 2016, with general release following shortly after," said Dan Ichelson, Quorum's vice president of product and operations.
The company aims to focus on the Canadian market initially, but has plans to serve Ford and Lincoln dealerships in the U.S., as well.
"Initially we will focus on the Canadian market. However, by integrating through Ford's partner, Oxlo, we will be able to fairly quickly thereafter offer our DMS to Ford and Lincoln dealerships in the U.S. as well. We're really excited about the prospect of being able to show the capability of our DMS to Ford dealers and expand our 'footprint' across North America," said Mark Allen, Quorum's VP of sales, marketing and services.
Currently, the North American company also is focused on developing, marketing, implementing and supporting its XSELLERATOR product for GM, Chrysler, Hyundai, KIA, Nissan, Subaru, NAPA and Bumper to Bumper dealerships.