4 benefits of LexisNexis Risk Solutions and Accuity merging operations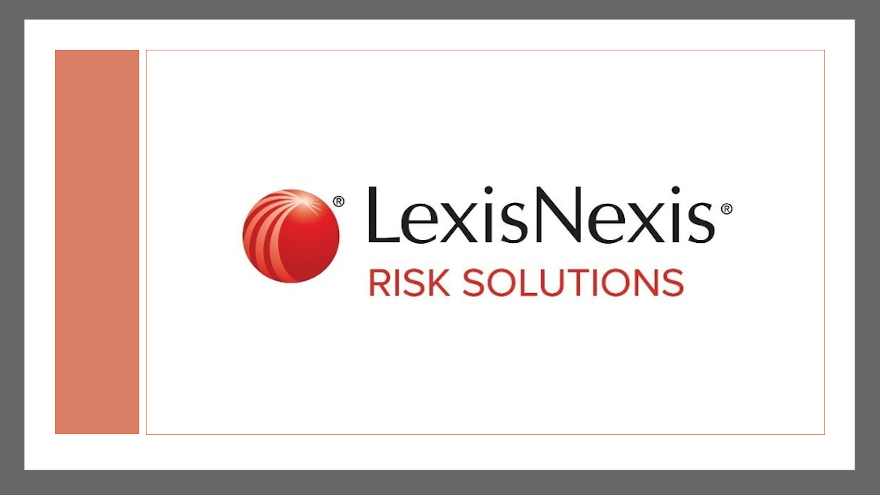 ATLANTA -
Accuity already was part of the LexisNexis Risk Solutions group of companies, but executives recently announced they are merging operations in an effort to focus their resources in the global financial crime compliance sector with complementary solutions.
Already operating in more than 100 countries, Accuity and LexisNexis Risk Solutions highlighted four potential benefits of their new streamlined approach.
To recap, LexisNexis Risk Solutions is a data analytics provider for organizations seeking actionable insights to manage risks and improve results, delivering targeted solutions that can empower well-informed decisions while upholding the highest standards for security and privacy.
Meanwhile, Accuity powers compliant and assured client transactions to help build an interconnected and trusted financial ecosystem through financial crime screening, global payment services and financial asset verification and fraud prevention solutions for government benefit programs.
Now bonded even closer, Accuity and LexisNexis Risk Solutions look to provide:
— Combined solutions further leverage and extend high-value data and analytic capabilities from both companies to provide comprehensive risk management and payments solutions.
— Future integrated offerings will better address critical customer needs across know your customer, anti-money laundering and payments by providing more comprehensive global solutions to address the sophisticated and evolving methods criminals use to commit financial crimes.
— Combining two differentiated and distinct data sets will enrich a joint product suite to drive greater customer value by enabling more actionable decisions through effective customer portfolio monitoring.
— The combined organization will create one of the largest global providers of compliance risk solutions.
The move drew a positive assessment by Aite Group senior analyst Colin Whitmore in a news release distributed by LexisNexis Risk Solutions.
"In today's evolving world of financial crime and risk, there is a growing industry-wide requirement for compliance, risk and payments solutions that seamlessly use and integrate with comprehensive, trusted and in-depth data sets," Whitmore said.
"The combined offerings of Accuity and LexisNexis Risk Solutions financial crime compliance and risk offerings promise to meet this growing need," Whitmore added.
That kind of reaction likely reinforced why this decision was made.
"Accuity is an excellent strategic fit for our business," said Rick Trainor, chief executive officer of business services at LexisNexis Risk Solutions. "Both companies share a common vision — enabling financial transparency and inclusion around the world using innovative technology and comprehensive data to help our customers control risk, enhance and empower compliance and optimize business processes.
"The Accuity suites for payments and compliance professionals will complement our existing global solutions, including financial crime compliance and fraud and identity management," Trainor went on to say.