AmTrust and Endurance Dealer Services set to deploy VSC that covers electric vehicle batteries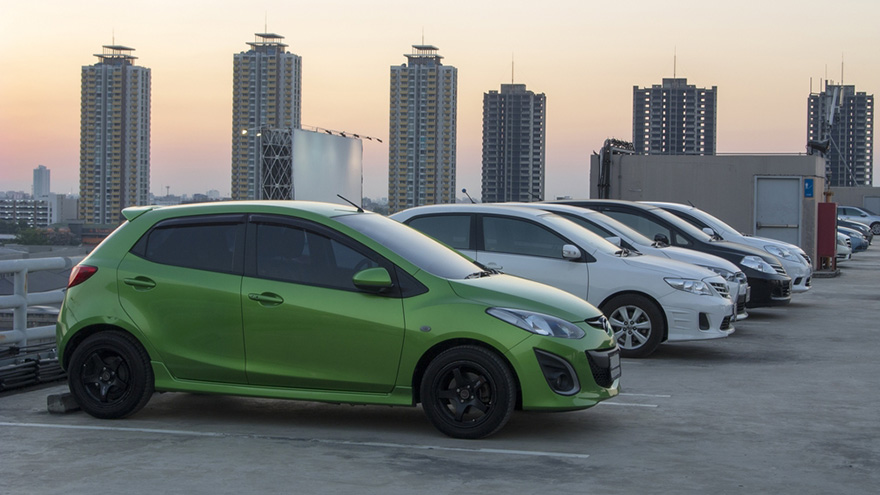 NEW YORK -
The finance industry is responding to the need for consumer protection for owners of vehicles fueled by battery power.
AmTrust Financial Services, a leading specialty commercial property and casualty insurer, together with Endurance Dealer Services, a provider of extended vehicle protection, recently announced APEX EV, a vehicle service contract (VSC) exclusively for electric vehicles that covers propulsion batteries.
The new offering is expected to launch during the first half of this year.
The companies highlighted the VSC is designed specifically for the unique attributes of electric vehicles. This extended warranty includes parts and labor as well as propulsion battery coverage — which is often not included in traditional VSCs — but a key component for electric vehicles as the battery is critical to the functionality of the vehicle.
The contract covers virtually all U.S. electric car models such as Honda Fit EV, Chevrolet Bolt, Nissan Leaf, BMW i3, Ford Focus Electric, Volkswagen e-Golf and others, with the exception of Tesla models and hybrid vehicles.
"As electric vehicles continue to gain popularity, we saw an opportunity to develop a specialized extended warranty that is a first for the automotive industry," said Bruce Saulnier, president of AmTrust Specialty Risk.
"AmTrust is committed to innovation and offering niche products where we can add significant value," Saulnier continued. "This new contract is a great example of how we are working with exceptional partners like Endurance to pioneer new offerings, and we're excited to be the first insurer to underwrite an electric car VSC that covers batteries."
APEX EV will be available for purchase from dealers who are part of the Endurance network.
Aaron Segal, managing director of Endurance Dealer Services said, "Through our relationships with 3,500 new- and used-car dealers, we have seen firsthand the clear and growing need for an extended warranty for electric cars.
"Dealers within our network will now be able to offer this comprehensive coverage and purchasers will be afforded protection they can count on," Segal added.
Agents and dealers interested can find out more information about Endurance at www.enduranceds.com.
Alignment with PCMI
In other company news, AmTrust Financial Services also signed an agreement with Policy Claim Management International (PCMI), a leading provider of integrated software solutions for the administration of F&I products, service contracts, and extended warranties. Through the agreement, AmTrust will implement PCMI's Policy Claim and Reporting Solutions (PCRS) – Reinsurance Module in an effort to provide AmTrust clients with an easy to use, robust reporting solution for their reinsurance businesses.
The company highlighted the online solution will allow access to information and reports, which will be generated much faster than the methods currently used. A few highlights of the PCRS platform include:
• Improved cession statements with the ability to display detailed valuable information
• Drill down capability to obtain underlying contract and claim detail
• Dashboards and experience/performance reports with analytical data to evaluate profitability and identify key risk factors
• Online access to information available 24/7 with a secure website portal
• Secure access to trust account information and activity
• Storage for reinsurance agreements and other pertinent documents in one location
• Support for all types of reinsurance structures including non-controlled foreign corporations (NCFCs)
"Most automobile dealers have reinsurance programs, which they view as significant profit centers for their businesses. This technology supports these important reinsurance programs by providing dealers with a comprehensive tool that will let them see the results of their reinsurance business, as well as providing relevant information that will help manage and maximize profitability," said Jackie Banks, vice president of reinsurance for AmTrust's Specialty Risk Division.
"The compilation and calculation of information can often take time and at AmTrust we are continually looking for ways to use technology to improve processes and ultimately risk management," Banks continued. "We look forward to leveraging PCMI's integrated software solution to provide a quicker and improved process for reinsurance."
PCMI president and chief executive officer Mark Nagelvoort added, "Dealers today expect to have immediate and transparent access to key financial data from their providers. AmTrust's adoption of our PCRS platform highlights their commitment to supporting dealers. PCRS allows dealers to monitor their portfolios and track key performance information to maximize their profitability.
"We look forward to expanding our relationship with AmTrust," Nagelvoort went on to say.
To find out more information about AmTrust's automotive products and programs, visit https://amtrustfinancial.com/warranty/automotive-warranty.