Automotive Market Data sees Upstart as fastest-growing software provider in Q2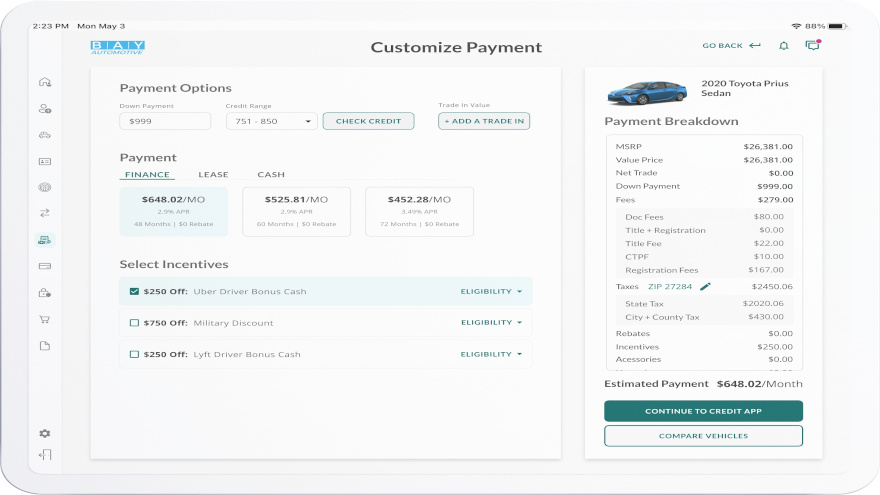 Upstart is making great strides in growing its client base, according to data released by Automotive Market Data.
The company has been named the fastest growing auto retail software in the U.S. for Q2 2022, From April to June, nearly 240 dealerships went live using Upstart Auto Retail, which was the highest level of growth among dozens of auto software platforms in the survey.
"Our market data shows Upstart Auto Retail had the highest net growth in dealer count in the second quarter of this year, including preferred and exclusive OEM digital retail providers," said Pete Batten of Automotive Market Data, a leading supplier of automotive market insights.
The provider highlighted rapid adoption of Upstart Auto Retail among dealerships is thanks to its unique combination of in-store customization for dealerships and online access for customers.
Earlier this year, Upstart announced that it added mobile-first retail capabilities to its platform, further optimizing the customer experience.
Subaru and VW were the latest OEMs that announced support for Upstart Auto Retail, joining Toyota, Lexus, Mitsubishi, and Kia, as well as top franchised dealers from 37 brands including Ford, Honda and BMW.
The provider noted the growth marks an important milestone for Upstart, which introduced an artificial intelligence-powered financing platform last year, so dealerships could help their customers find affordable financing.
Upstart Auto Retail general manager Michia Rohrssen explained that AI models take into account more than 1,000 data points "to paint a more accurate picture of creditworthiness than traditional credit scores.
"We saw an early opportunity to create a more transparent, seamless experience for both dealerships and customers, which is now being realized in the market," Rohrssen said. "With inventory shortages, dealerships, OEMs, and customers are all looking for a retail experience that reduces time, cost, and complexity.
"The rapid growth of the Upstart Auto Retail platform indicates a bigger opportunity to enhance how people are buying and financing their cars, which we look forward to bringing to innovative dealer groups across the country," Rohrssen went on to say.