CARS to acquire CreditIQ for potentially $80M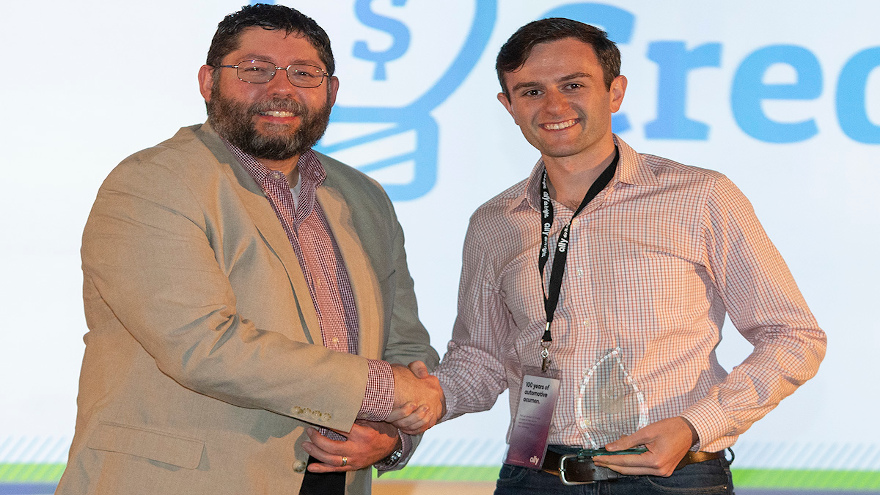 CHICAGO -
Cars.com announced on Thursday that it acquired one of the first Emerging 8 honorees spotlighted at the Automotive Intelligence Summit.
According to a news release, Cars.com signed a definitive agreement to acquire CreditIQ, a fintech platform that provides instant online auto finance screening and approvals to facilitate online vehicle buying.
Executives said consideration for the transaction will be $30 million at closing, funded using cash on hand, with the potential for up to an additional $50 million in performance-based cash consideration to be earned over the next three years.
CARS said the transaction is expected to close this month.
Executives mentioned the technology will be integrated across the CARS platform during the first quarter of 2022.
CARS said it will monetize the platform upon rollout, generating revenue directly from finance companies on a per-transaction basis.
"The acquisition of CreditIQ technology facilitates CARS' entry into the rapidly-growing, multi-billion dollar auto finance market, expanding our TAM beyond the $35 billion auto advertising and dealer technology markets we operate in today. We're excited to participate in this space with powerful digital solutions for dealers that facilitate online financing and enable them to better compete," CARS president and chief executive officer Alex Vetter said in the news release.
"The acquisition of this scalable technology supports our vision of creating frictionless omni-channel experiences and further growing our platform capabilities for buyers and sellers, building on our competitive advantage and delivering additional value to our shareholders," Vetter continued.
CARS highlighted dealers can gain access to CreditIQ's advanced digital financing technology, which can facilitate the completion of the finance process online across the CARS platform via Dealer Inspire's 5,200 websites, its digital retailing platform "Online Shopper," and the Cars.com marketplace.
CARS said dealers also can benefit from improved efficiency, increased profits per vehicle retailed (PVR), greater lead conversion and deeper attribution data and insights.
In addition, the technology offers automated decisions from dealers' preferred networks of finance companies; what CARS called a "differentiator" in the market specific to the CreditIQ offering.
CreditIQ also has built a Lending-as-a-Service (LaaS) framework that can enable dealers, marketplaces, OEMs and automotive software providers to use the same advanced fintech capabilities.
Founded in 2014 by automotive and financing software experts Bill Liatsis, Anthony Liatsis and Bill Gerhard, CreditIQ is headquartered in New York and develops digital retail financing technology designed to facilitate online car sales and streamline in-store processes for auto dealers.,
"CreditIQ's technology was created to help dealers be more efficient and profitable, said Bill Liatsis, who is CEO of CreditIQ. "We are excited to join forces with a company who shares our dealer-centric approach, helping local retailers better compete by the use of better technology.
"Integrating with the CARS connected platform allows us to continue to equip a much broader audience of consumers, dealers and lenders to be successful in the growing digital financing sector," Liatsis went on to say.