Carzato integrates with RouteOne to enhance online retailing experience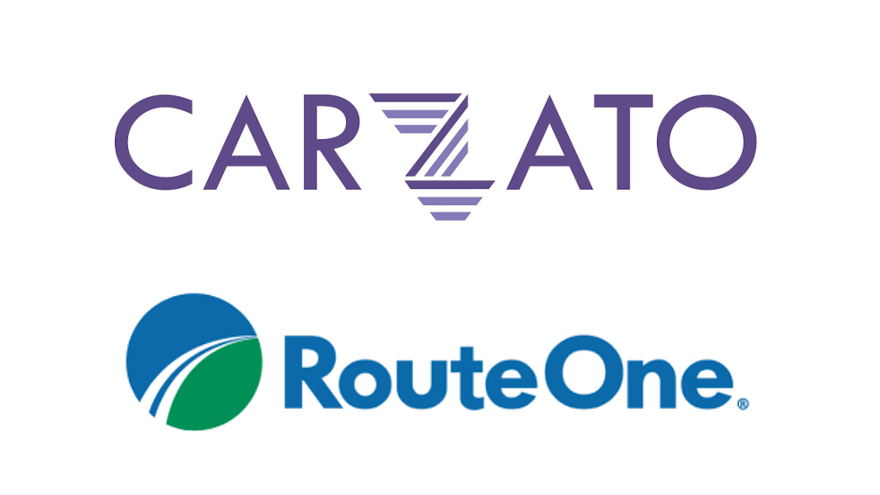 SAN MARINO, Calif. -
On Tuesday, Carzato, a leading automotive online services provider, announced its integration with RouteOne, a leading F&I technology provider, in an effort to furnish an optimal experience for consumers and dealers in North America.
With the collaboration, Carzato explained its online retailing experience (ORE) platform integrates with RouteOne's credit aggregation system to present indirect auto-financing quotes to consumers and enable full online credit application and e-signing. The firms believe the integration enhances the automotive digital retailing product offering and empowers consumers with financing quotes that are fully transactable at the dealership.
"Carzato's integration with RouteOne allows us to provide an industry first cross-tier and brand-customizable car-buying tool that routes high-intent shoppers directly to dealer online retailing tools," Carzato chief executive officer Javier Ruiz said. "Regardless of where people are shopping — brand website, dealer website, social media, email, search and the like — ORE provides a consistent and efficient experience for the car-buyer, while generating incremental, high-closing leads for dealers."
Carzato emphasized that it works closely with automakers to provide a fully modular digital retail experience that is white-label ready — offering a unique platform with advanced customization to meet highly-specific needs — currently servicing more than 2,600 dealerships across six automotive brands.
"RouteOne remains committed to delivering innovative solutions to enhance both the dealer and consumer experience," RouteOne chief executive officer Justin Oesterle said. "RouteOne is pleased to integrate with Carzato to solve for current market challenges and support the launch of this online retailing experience that delivers quality leads from OEM and dealer digital retail platforms."
Carzato reiterated that its ORE platform was built to be agile, allowing OEMs and dealers to integrate existing retail tools into the platform. The company contends the result is a high-performing retailing experience that does not require dealers to replace their existing sales processes.
"Creative delivery can also be tailored to the specific needs of each brand with messaging that is both relevant and targeted to the intended audience," Carzato said.