COMMENTARY: 5 ways auto financiers can navigate COVID-19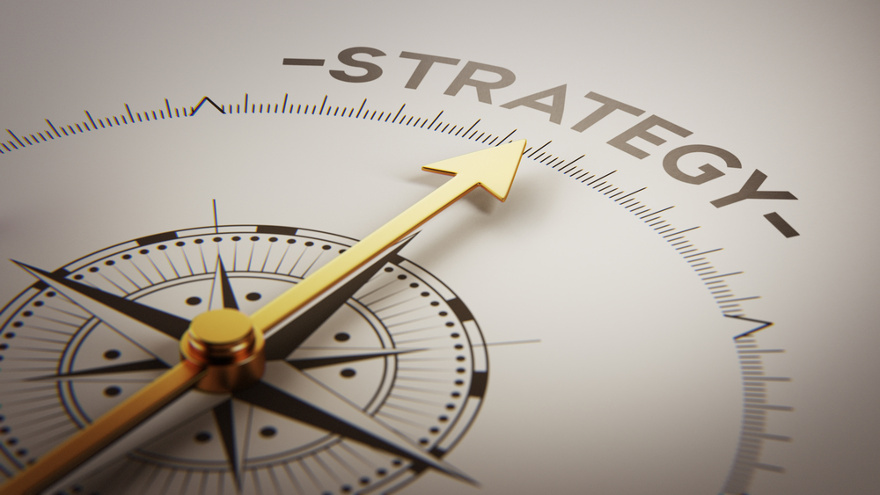 NEW YORK -
Even before COVID-19, auto-finance companies were on the on-ramp to change. An increased focus on the customer, new modes of engagement and preparation for a slowdown were driving digital transformation in their operations and offerings. COVID-19 will not throw this transition into reverse, but instead accelerate it.
Now, auto-finance companies must harness the digital and analytical capabilities they were already developing and put them to work in two new ways. First, to address the current crisis. And second, as part of a longer-term customer- and asset-focused strategy reset.
To achieve this, auto financiers will need to take five concrete steps, including:
1. Develop digital-first debt management capabilities
Auto collections volumes are on the rise. As customer income continues to fall, auto financiers will face an even higher volume of complex collections. And, due to social distancing measures and health issues, fewer collections agents will be available to manage the influx. The solution? Augmenting the human-driven approach to collections with automated and omni-channel customer engagement strategies.
Fortunately, the "stay at home" strategy for dealing with coronavirus has forced digital to become the standard and primary means of communication. Financiers should use this digital goodwill to improve their collections efforts. To manage increased workload from customer calls and delinquencies, which may be delayed due to payment deferrals and loan extensions, auto financiers will need to consider solutions like interactive voice messaging, backed by conversational artificial intelligence (AI) with integrated speech analytics.
What's more, financiers that develop a quick, accurate, and sensitive digital collections experience will promote more collaborative interactions, increase their chances of being at the top of customers' wallets, and prevent customers from taking their business to savvier providers.
For example, instead of all delinquent customers receiving a barrage of automated payment reminders, they should receive more pointed, personalized messaging and personally relevant restructuring plans. This type of intelligent targeting is enabled by a deeper understanding of both the organization's changed debt servicing capacity and the customer's preference of interactive channel.
A digital-first collections strategy has three further benefits for auto finance companies. First, by enabling them to engage customers early and empathetically, it will help them stay on the right side of consumer-protection bodies looking to ensure that consumers are treated fairly. Second, it will free up agents from more mundane calling activities so they can take on more targeted and nuanced customer interactions. And third, it will deliver huge cost savings to lenders and improve their ability to handle fluctuations in collections volumes, both now and in the future.
2. Enhance risk-based segmentation with data analytics
To emerge from this crisis with reputation and finances intact, auto lenders need to understand two things better: their customer and the macroeconomic conditions. Data — both internal and external — becomes very important in this respect. The world is upside-down: traditional internal data that helped indicate when to collect, how, and from whom, may still be useful — but financiers need to capture and act upon it with more immediacy. Similarly, external data assumes a more significant role in helping to identify new sources of risk. As a result, financiers must now use advanced data analytics to:
• Capture new data: In light of the crisis, new external data sources (such as customer zip codes, geo-economic data, and event-based triggers from credit risk bureaus) have suddenly become more important than traditional, internal, historical payment-cycle data. Finding innovative ways to capture this data will enable auto financiers to conduct what-if scenario modelling as the situation evolves.
• Regularly revise data sources: Data sources must be routinely updated. For example, credit scores captured at the time of auto-loan origination could be a couple of years old and may no longer be a true indicator of a customer's current credit worthiness. Likewise, data that is useful now may not be in a few months' time.
• Use synthetic data and theoretical models: Because this is a completely new scenario, auto financiers will have to feed and train models with synthetic or proxy data, or build new theoretical models to help them understand, explain, and predict credit risk and devise appropriate customer segmentation and treatment strategies.
3. Improve customer retention
If auto financiers do not make changes to their offerings and operations, they will not only see a rapid increase in delinquencies, but also a loss of customers.
To improve customer retention, they will need to reshape a range of finance options. For example, some financiers are giving new borrowers the option to defer their first payment by 90 days or existing customers the ability to defer payment for up to 120 days without any late fee.
But it doesn't end there. Auto financiers need to use predictive analytics to proactively identify and support customers with latent risk of delinquency. This means targeting 'at risk' customers early and often with personalized, flexible offers, such as restructured loans, trade-ins, and extended terms. For example, Hyundai and Genesis are offering up to six months of payment relief for owners who lose their jobs.
Financiers will also need to use deep data analytics and build and use digital channels to present these new finance options to customers– for example, a self-service portal that allows customers to rework their terms based on their financial situations and choose their own path to resolution.
4. Roll out new repossession and return strategies
No matter what auto financiers do, many customers will still not be in the position to meet their auto-loan repayments. And in some cases, the relief available will not be enough for them to hold onto their vehicles. Auto financiers will need to brace themselves for much higher rates of repossession and return. But this does not have to be painful.
Auto financiers can implement strategies that will help to reduce repossession in the first place. For example, in addition to developing agile resolution strategies, they can also digitally enable downgrades.
In the past, car-swaps were generally associated with customers looking to upgrade vehicles. Now, due to the financial hardships auto customers are facing, they will also be looking to swap their cars and downgrade in order to reduce their monthly payments. Auto lenders need to provide options to customers to swap vehicles based on their affordability. For example, financiers can roll out and promote affordability calculators to help customers downgrade to a less expensive car to reduce the need for repossession. While this may increase inventory of more expensive vehicles in the short- to mid-term, it will also drive customer retention and help maintain cash flow.
Even with these strategies, a high number of cars may still come back to the market quickly – whether through repossession or return – which will increase pressure on lease residual values, widening the gap between the realizable value of the car and the loan value. Therefore, lenders will need to build intelligent models, feed them with data (such as contact history and external payment history), and use deep data analytics to obtain insights on the asset value and the right time to repossess cars.
5. Remarket more efficiently
As more customers will be returning their cars, and financiers will be repossessing still more vehicles, inventories of used cars are likely to explode. To maximize profitability, these cars cannot sit in the parking lot indefinitely.
To reduce the time from return or repossession to resale, auto financiers can take four steps:
• Use touchless, self-serve inspection solutions: As social distancing remains in effect, customers will be reluctant to bring their vehicles into the dealer for end-of-lease inspections. And there may not be enough staff to perform this service in any case. Remote inspection capabilities will be crucial during, and directly after, the pandemic. And, in the long term, these capabilities will drive cost efficacy for the auto financier.
• Better predict residual values: Using predictive analytics, auto financiers can better predict residual values based on current market conditions.
• Restructure used-car loans: With a rise in hardships, demand for used cars will increase. Financiers need to shift their focus from term-wise management of loans to innovative ways of structuring loans so that customers can buy these used cars in the first place.
• Improve marketing platforms for second-hand vehicles: Existing marketing platforms for used vehicles can be time-consuming to use and opaque in their pricing, and they are not well-trusted by consumers.
By focusing on the whole remarketing journey and using digital and analytical technologies to make it seamless from end-to-end, auto companies can keep inventories of used cars moving, which will help maintain healthy portfolios despite low sales and high returns.
It's time to hit the gas
People will always need mobility solutions, but the auto-finance industry won't go back to where it was before. COVID-19 has radically changed its short-term outlook. And rapid action is required to control the immediate risks and ensure long-term success.
The digital and analytical solutions auto finance companies put in place today will serve them well during the pandemic by easing financial pressure on customers and reducing repossessed inventory. They will also enhance loyalty and maximize customer lifetime value, helping to usher in a new era of better customer and asset-focused finance.
The sector was already moving in this direction, but now it's time to hit the gas.
Rohan de Souza is the global auto finance leader for Genpact. In his role he is responsible for the growth strategy across auto finance clients which encompasses developing disruptive transformation solutions spanning digital, data science and engineering, intelligent operations and the execution of these solutions to deliver business outcomes for the portfolio. Rohan brings extensive financial services expertise having spent over 20 years in the industry. He has deep domain experience across leasing & lending having held leadership positions in operations, business transformation / Lean Six Sigma, human resources and client management in his 19-year career with Genpact. Based in London since 2009 when he relocated from the U.S., he has experience delivering transformation for clients across Europe, North America, Australia & Asia.