COMMENTARY: Early identification through technology & analytics drives improved customer journey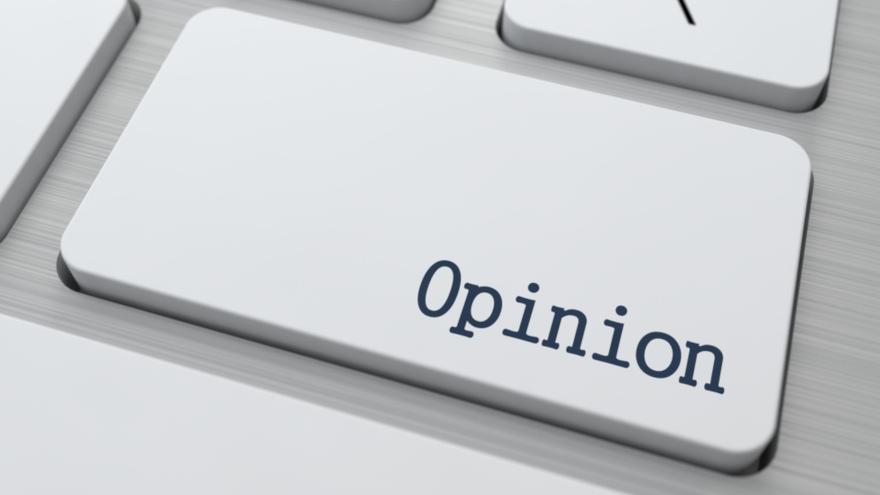 ATLANTA -
Automotive lenders, dealers and technology companies not only look at the industry different today, but they also look at customers different. Today, they want to find ways for the customer to be even more educated than they were in the past — BEFORE the customer walks into a dealership. They are realizing that an educated customer with the right information is one that is further down the funnel and closer to sale.
This is important because this process is more than just building features on a website or having designer coffee options in the waiting room at the dealership. When we stop to think about creating the right customer experience or journey, the research, shopping and transaction process must be a significant part of the equation — not just whether a dealer has a putting green available for waiting customers.
A recent survey commissioned with the help of Jabian Consulting confirmed that dealers and finance companies both realize more consumer education, access to data and faster processes will help enhance the vehicle-shopping journey.
As a result of this new knowledge, both franchise and independent dealers want the power to learn consumer behaviors by engaging earlier in the process, especially online, and also leverage consumer information and habits to help drive a successful transaction.
Similarly, dealers and finance companies today are looking to engage with a customer before they walk into a showroom by leveraging more targeted marketing in a cost-effective manner to better match customers with vehicles during the research process. This will ensure the right inventory when the customer arrives at the dealership.
This earlier insight into the customer before the transaction phase will result in more confidence for the consumer as they get deeper into the "funnel". Dealers recognize the importance here as well and they realize that a customer educated earlier on in the process enters the showroom under a less adversarial environment with fewer negative perceptions or inaccurate information.
Recent advances in digital retailing for the customer journey
The study is one viewpoint following several advances recently throughout the automotive industry by dealers and lenders. For example, innovations such as the Fortellis Automotive Commerce Exchange, which provides an opportunity in digital retailing environments to connect data and leverage analytics much earlier in the process to help fuel tailored, consumer-centric experiences.
The available amount of intelligence, data and analytics continues to evolve, but lenders and dealers are looking for opportunities where they can create the right value. These investments in data analytics and technology are driving the next generation of connectedness that creates an end-to-end relationship with customers and their journey.
Transaction enablement gets more streamlined
Another recent example can be seen through the partnership between Equifax and DealerPolicy, helping automotive dealerships enable faster, secure transactions through a more streamlined car buying experience that saves car buyers and automotive retailers time.
This is critical since, according to Cox Automotive's 2018 Car Buyer Journey Study, fewer than half of consumers are happy with the average three-hour transaction time at the dealership today. 69 percent of automotive retailers recognize the need to create a better customer experience and a more streamlined sales environment.
Under the partnership, car buyers can review competitive insurance quotes and speak with a licensed insurance agent while at the car dealership or after they return home with their new car. Given the opportunity to view competing quotes from a wide array of insurance carriers, car buyers save on their monthly premium, and gain an average of $3,200 more in buying power to put toward their new vehicle purchase. Equifax's unique technology prepopulates much of the information needed to provide insurance quotes and to submit a finance application, reducing the number of form fields a customer needs to fill out to two (date of birth and ZIP code). Dealerships can also receive additional reports that include crucial customer information like credit score, income verification, and employment verification, all enabled through Equifax.
Strengthening the relationship between dealer, lender and customer
As lenders and dealers use data intelligence, technology platforms and analytic tools, they will widen their opportunities and better understand their customers earlier in the shopping process, while streamlining the entire funnel from research to purchase.
Jennifer Reid is vice president – automotive marketing & strategy lead – U.S. Information Solutions (USIS) with Equifax. With nearly two decades worth of experience in automotive on dealer, lender and information services sides, Reid is responsible for the development of Equifax's automotive growth strategies, as well as overseeing specific marketing plans and initiatives. This includes understanding competitive automotive industry market dynamics and trends, key customer insights, new product innovations and pricing and chancel strategies.