COMMENTARY: It's time to partner for the future of auto financing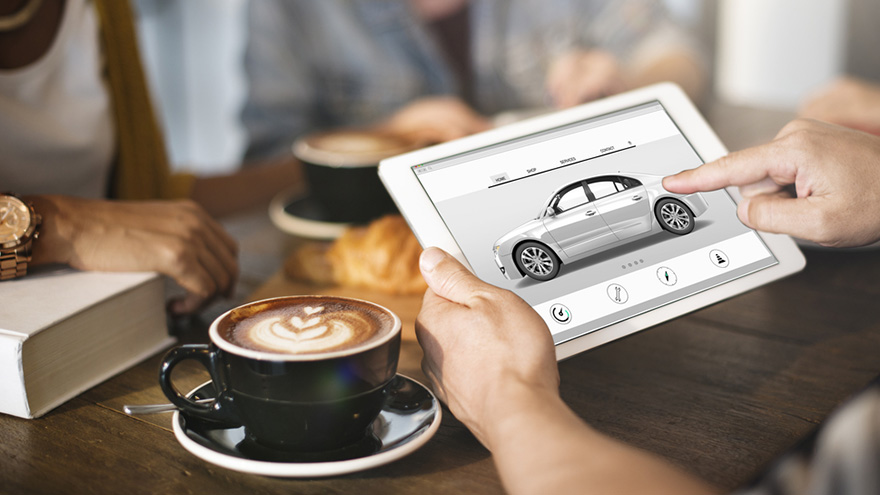 NORTH HILLS, N.Y. -
Margin compression is here for the long haul. In 2019 and beyond, dealers will continue to face flattening new-vehicle sales and a growing affordability issue fueled in part by rising interest rates.
What's more, the Q3 2018 Cox Automotive Dealer Sentiment Index identified credit availability for consumers and competition with other dealers as two of the top four concerns dealers feel are holding back their business. Given today's tightening landscape, both economically and competitively, dealers are increasingly looking to their lender partners to work with them to do more to optimize processes to increase efficiency, streamline the car-buying experience and ultimately maintain profitability.
The changing needs of the consumer and how they want to buy a car is driving the need for a more seamless experience. Gone are the days where customers are willing to go through a long, drawn-out buying process — consumer satisfaction for how long the process takes at the dealership is now at just 46 percent, according to Cox Automotive's 2018 Car Buyer Journey Study. Rather, they expect the same easy and technology-enhanced experience they receive across other verticals.
Consumers want to be able to start the shopping and even buying process online and finalize the details in-store. They want to be able to explore finance options, submit credit applications, pencil monthly payments and look into various interest rates online, away from the dealership. However, the ability to fully deliver on these steps for a smoother and faster process is contingent on how lenders integrate with their dealers.
To drive a more streamlined workflow, a starting point begins with lenders partnering with dealers to show up as early as possible in the process when engaging with the customer to help their dealers take advantage of more opportunities from the start. One strategy is for lenders to identify the different ways they are gaining originations and how these are or are not connected. Looking at the organization and makeup of these indirect loan volumes and the technology that supports them is a good place to start. Lenders can then optimize from there.
Furthermore, with the use of efficient tools like payoff quotes connected to title release, dealers can work hand in hand with their lenders to gain titles faster. This helps dealers move inventory quickly while getting accurate information on the title from the lender to ensure vehicle title details are correct. This is critical, as dealers pay an average holding cost of $32 per day, per vehicle that sits idle on their lot. In addition, long-standing proprietary research indicates that vehicles are nearly two times more likely to sell on the first pass through an auction lane when they have titles.
To drive efficiency in the deal completion process, dealers are looking for tools that can support an increasingly digital approach to car-buying, but they need their lender partners to do the same. According to the 2018 Dealertrack Lender Study, 54 percent of franchise dealers are utilizing digital contracting. However, 24 percent of dealers not using digital contracting are waiting for their lenders to offer it. As a result, it's imperative for lenders to gain an understanding of the value digital contracting can provide to both their organization and their dealer partners. Working with technology providers and their dealers will help deliver the digital experience the customer expects, while also increasing customer satisfaction and dealer loyalty.
Everyone is in it together. By working closely with technology providers, lenders not only will be better equipped to support their dealers, but they'll also see returns on their end as well.
Everyone wants car volume to continue to stay strong, more used and new originations completed, and customers getting into their preferred vehicles more quickly. These outcomes can be realized with a more digital-forward, streamlined workflow between dealer and lender that is supported by the right technology provider. This approach will ultimately lead to more deals, loyalty and cost savings for all parties involved.
Cheryl Miller is vice president and general manager of Dealertrack's F&I solutions for both dealers and lenders, as well as the company's full suite of registration and title solutions.