Constant appoints new chief technology officer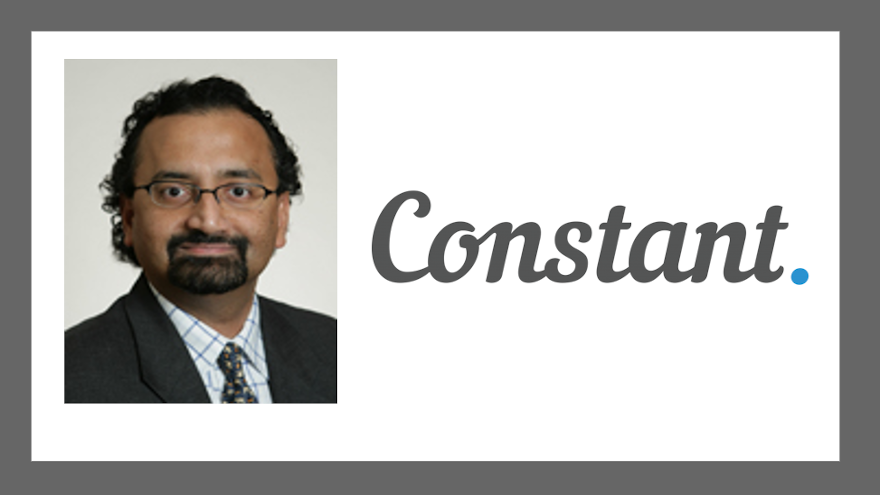 PORTLAND, Maine -
The week, Constant, a provider of digitized, self-service technologies for collections and other back-end activities at credit unions and finance companies, announced the appointment of Sunil Panikkath as its new chief technology officer.
Constant said that Panikkath will oversee all innovation and technology activities, as the company continues to expand in the financial institution space.
An accomplished technology executive, Constant highlighted in a news release that Panikkath brings more than 25 years of experience in finance and technology and a proven track record of building high performing teams and differentiated solutions for high-growth companies.
Panikkath joins Constant from Foreside Financial where he was also CTO. In that role, he built a globally diversified software development team that created state-of-the-art proprietary technology to help grow the company significantly during his tenure there.
"Sunil's experience in building modern, scalable platforms and delivering technical innovations during intense growth periods will be invaluable. We feel very fortunate to have attracted such a talented executive as we enter our own rapid growth phase," Constant chief executive officer Catherine York Powers said in the news release. "Constant has the opportunity to do something really amazing, and we have only just begun."
Panikkath explained why he made this professional change.
"I am very excited to join Constant at such a strategic time," Panikkath said. "I was drawn to Constant because of the alignment of the company's potential with my own skills in financial analytics, as well as the opportunity to play a key role in a paradigm shift of how financial institutions and their customers interact during debt management and debt servicing."