Constant names chief growth officer & makes 2 other promotions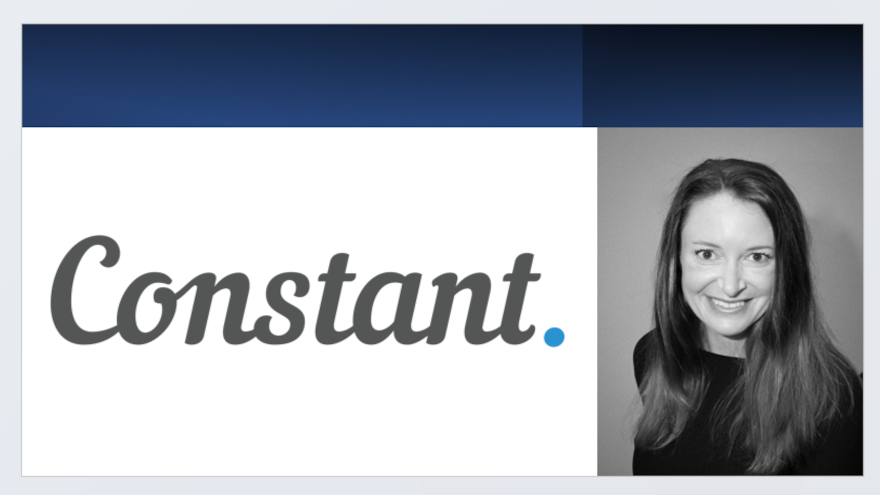 Along with announcing two management promotions, Constant recently created a new executive role and filled it with a professional who formerly was chief operations officer at Credit Union Loan Source.
Taking on the position of chief growth officer at the portfolio management software company is RuthAnn Riggs, who will lead the expansion of Constant's innovative software for credit unions to automate their manual servicing processes and enable members to self-serve.
Constant's software can help credit unions grow their portfolios and reduce operating costs without changing their existing technology.
Constant CEO Catherine York Powers said in a news release, "We're committed to helping credit unions remove manual work from loan servicing and meet member demand for always-on, mobile experiences. RuthAnn's expertise will help expand our reach and develop new products to extend self-service into this corner of the industry."
Riggs' professional career also includes time as senior vice president at SunTrust Bank.
"I'm thrilled to continue my journey with a team that's passionate about empowering operations staff to focus on high priority, customer-facing efforts versus repetitive, error-prone tasks," Riggs said in the news release.
"We implemented Constant's platform at Credit Union Loan Source, which allowed us to grow our loan portfolio by $1 billion without adding additional employees," Riggs continued. "I look forward to sharing this success story with credit unions and helping them grow their bottom line, while creating more meaningful relationships with their members."
In addition to Riggs' appointment, Constant has also promoted Lindsay Wescott to senior vice president of customer delivery, and Nicole Cluff to vice president and head of customer success and services.
Constant said Wescott will oversee pre-sales support and the implementation and onboarding of new clients, while Cluff will focus on improving the client and customer experience and expanding the company's professional and managed services.
"The changes in Constant's leadership team reflect the company's commitment to helping credit unions meet the demands of their members, automate repetitive tasks, and empower operations teams to focus on higher value efforts," the company said.