Crisis doesn't slow SoFi in bid to acquire Galileo Financial Technologies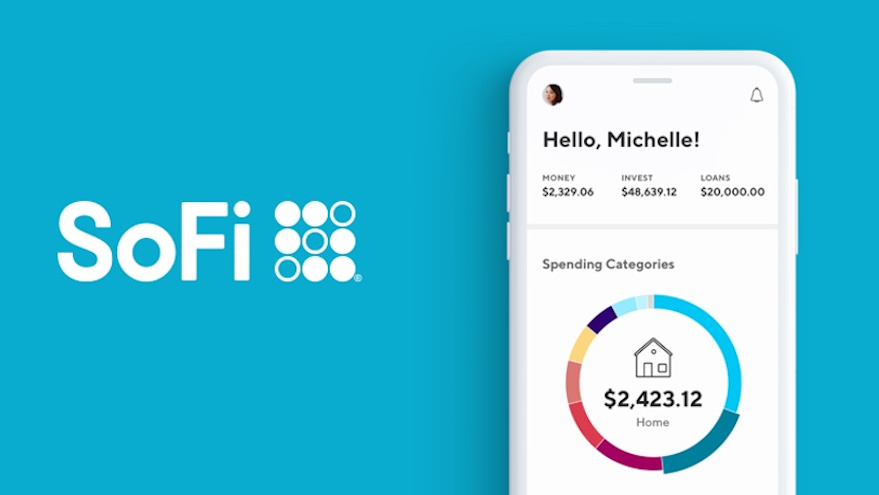 SAN FRANCISCO -
The coronavirus pandemic might be paralyzing many segments of the economy, but a fintech industry acquisition still surfaced this week worth more than $1 billion.
On Tuesday, online personal finance company SoFi announced it has signed a definitive agreement to acquire Galileo Financial Technologies, a financial services, API and payments platform. SoFi said it will pay total purchase consideration of $1.2 billion to acquire Galileo, comprising cash and stock.
The transaction is subject to regulatory approvals and other customary closing conditions, according to the companies.
SoFi highlighted Galileo's digital payments platform can enable critical checking and savings account-like functionality via its powerful open APIs, providing companies with an easy way to create sophisticated consumer and business-to-business financial services. Galileo's offerings are accessible via mobile, desktop and a physical debit card.
Galileo's APIs power functionalities including account set-up, funding, direct deposit, ACH transfer, IVR, early paycheck direct deposit, bill pay, transaction notifications, check balance, and point of sale authorization as well as dozens of other capabilities.
According to a news release, Galileo processed more than $53 billion of annualized payments volume in March, up from $26 billion in September, with accelerating growth.
SoFi Money is already tightly integrated with Galileo's payment platform including several of its leading account and events API functionalities.
Executives indicated Galileo and SoFi will work together to accelerate the pace of technology innovation to offer Galileo's partners, and subsequently consumers everywhere, even more value. These new functionalities and services will further help Galileo's current and new partners capture the secular shift of financial transactions from the physical-only to a multi-channel digital and physical platform.
With the addition of Galileo, SoFi explained that the move strengthens its capabilities, rounding out its technology ecosystem.
Additionally, the company pointed out the combination will extend the reach of its products to other Galileo partners in the United States and international markets, while offering diversification and scale to SoFi's existing infrastructure.
"SoFi has established itself as a leader in the fintech sector, providing our more than one million members a full array of financial products to help them get their money right," SoFi chief executive officer Anthony Noto said. "The response by our members to our innovation across borrowing, saving, spending, and investing has motivated us to think bigger, bolder and more expansively given the insatiable consumer appetite for financial services innovation.
Together with Galileo, we will partner to build on our companies' strengths to drive even greater financial technology innovation, making those products and services available to both current and future partners," Noto continued.
"While we march forward on our mission to help people achieve financial independence through our own direct efforts, with Galileo, we can enable a broader ecosystem of companies to join us in helping the world achieve financial independence," he went on to say.
The announcement also indicated Galileo will continue to operate as an independent subsidiary of Social Finance, Inc. with Clay Wilkes as CEO. Galileo will collaborate with SoFi to accelerate the technology roadmap needs for consumer financial offerings, as well as offering the full SoFi suite of products and services to those Galileo partners who are looking to broaden their offering to better meet the needs of their customers.
"SoFi has built a very strong diversified financial services company focusing on a full suite of financial services. These are products that many of our leading fintech clients are asking for. Distributing products through our enterprise-class API is the vision behind this combination. I think it's very powerful," Wilkes said.
"We're excited to work with SoFi to build on the services that have made Galileo the leading supplier of infrastructure services to leading financial, technology, and fintech companies," Wilkes continued. "With the help of SoFi, we intend to continue to grow with and support all of our existing clients and the product roadmaps that they have defined."
Noto also offered his assessment of what Wilkes brings to the new organization.
"Clay is an extraordinary founder and leader," Noto said. "He has had an unwavering vision since starting Galileo 19 years ago. I could not be more excited by the opportunity to work side-by-side with a visionary who has not only built a great company, but one that has endured unprecedented technological and financial changes, through multiple economic cycles.
"With Clay at the helm, Galileo's durability has resulted in its industry-leading position at the precipice of a massive multi-decade secular shift to digital financial services that we have already seen unfold across almost every other consumer industry sector," Noto went on to say.
Goldman Sachs and Citigroup served as financial advisers and WilmerHale acted as legal adviser to SoFi. Qatalyst Partners served as financial adviser and Dorsey & Whitney acted as legal adviser to Galileo.