Dates set for Automotive Intelligence Summit 2019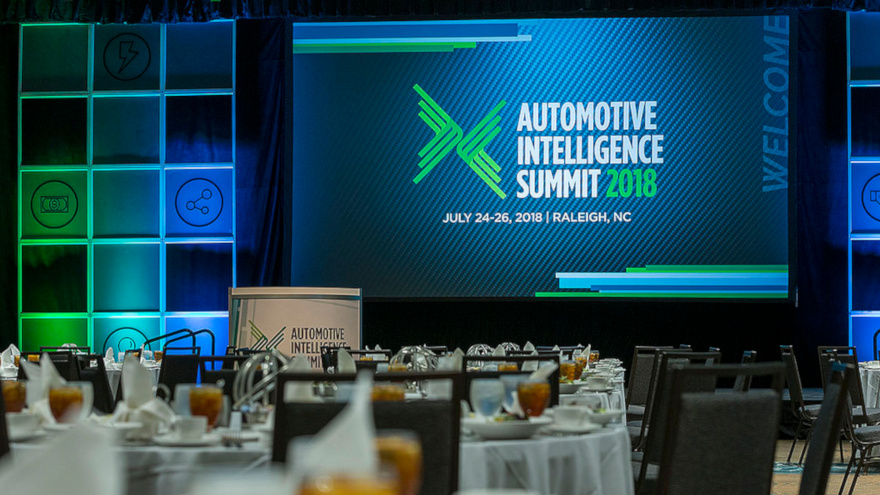 RALEIGH, N.C. -
Used Car Week 2018 is straight ahead. Along with finalizing plans for the industry-leading gathering in Scottsdale, Ariz., Cherokee Media Group also is preparing to build off of the sterling foundation established during the inaugural Automotive Intelligence Summit.
Experts and entrepreneurs from the fintech space and beyond as well as members of the Automotive Intelligence Council will convene again in the Research Triangle Region of North Carolina as AIS 2019 will be held on July 23-25 in Raleigh, N.C.
"Our first Automotive Intelligence Summit drew rave reviews from the more than 200 attendees who shared their expertise and ideas about how this industry is going to evolve," Cherokee Media Group's Bill Zadeits said.
"During Used Car Week and the coming months, we will be continuing to work with key industry stakeholders and up-and-coming entrepreneurs who will be influencing how tomorrow's consumers interact with all parts of the automotive industry, from dealerships to finance companies to other critical service providers," Zadeits continued.
"We believe the Automotive Intelligence Summit is the event that will establish the framework for how the industry develops and executes strategy and technology," he went on to say.
The first edition of AIS included a mix of peer-to-peer roundtables, presentations by technology leaders as well as panel discussions from representatives from:
— SAS
— IBM
— Maryann Keller and Advisors
— Cox Automotive
— KAR Auction Services
— National Automotive Dealers Association
— EY
— Equifax
— Experian
— Digital Recognition Network
— Hudson Cook
— defi SOLUTIONS
— Intellaegis
— Acxiom
— Fair
— Moody's Analytics
AIS 2019 will also include another gathering of the Automotive Intelligence Council (AIC), a private, membership-based organization owned and managed by Cherokee Media Group. It includes the leading intelligence companies in the automotive space, along with their respective economists, analysts, researchers, data scientists, communications professionals and executives.
AIC produces quarterly Auto Intel Briefings that will feature data reports, whitepapers, research and more, contributed by AIC members. These Auto Intel Briefings will provide the industry and its stakeholders unique insights and perspectives on various topics driving the automotive business.
For more details about AIS 2019 or the AIC, contact Bill Zadeits at bzadeits@cherokeemediagroup or visit autointelsummit.com.