DriveItAway partners with Perks at Work to offer path to EVs for Fortune 1000 companies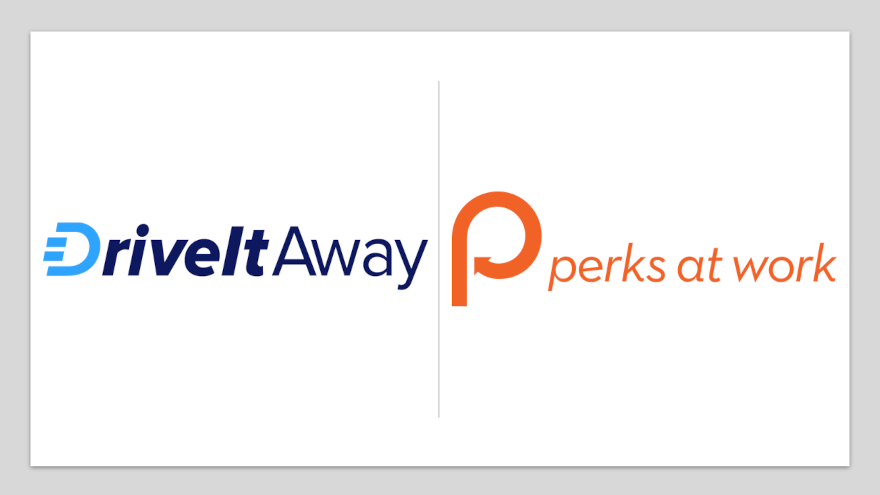 DriveItAway Holdings is continuing to strive toward making electric vehicles available to just about anyone.
On Wednesday, the company with unique subscription to purchase technology announced a partnership with the leading workplace perks provider, Next Jump, and its Perks at Work platform.
DriveItAway highlighted that Perks at Work helps 70% of the Fortune 1000 companies benefit employees by providing exclusive discounts in areas ranging from travel to everyday essentials, including automotive needs. Perks at Work counts Google, Starbucks, and The Home Depot among their employer partners.
Now millions of Perks at Work members will get access to vehicles on DriveItAway's unique "Drive Now, Decide Later" vehicle subscription to ownership program.
Combining the benefits of a rental, a lease and a purchase, members can choose a vehicle on the app to drive and then buy the vehicle of their choice.
While a full range of gas and electric vehicles are offered on the turnkey subscription to ownership app by DriveItAway and its dealer, car rental, and finance partners, the program is also perfectly suited for curious, but hesitant, potential EV buyers, as, by design, it spreads out the upfront purchase cost of the vehicle while driving on a subscription.
DriveItAway's offerings serve as an "unlimited test drive" with no long-term financial obligation for the driver, but with the option to purchase available at any time, with a large portion of the money paid in applied towards the purchase price.
"With over 30,000 discount offerings, Perks for Work is ushering in a new era for easy, transparent, and substantial employee benefits, everything from appliances to fitness programs to automotive needs," DriveItAway founder and CEO John Possumato said in a news release.
"As our program is designed to offer a unique and affordable way for everyone, regardless of credit score or down payment, to drive an EV for as long as desired before making any long-term financial commitment, we are proud to expand our service with extra incentives to Perks for Work corporate members," continued Possumato, who is among the speakers set to appear during the Auto Intel Summit that's scheduled to begin on April 18 in Raleigh, N.C.
"Benefiting both employee retention and recruitment, companies have focused renewed attention in looking for unique ways to help employees today, and with record prices for new and used vehicles, solving automotive needs is top of mind for many. DriveItAway's unique 'Drive Now, Decide Later' program opens the door for many more people, regardless of credit score or down payment, to try and then potentially buy an EV vehicle with their "EVs for Everyone" mission," Possumato went on to say.