Fair, Ally expand partnership with $100M debt facility & equity investment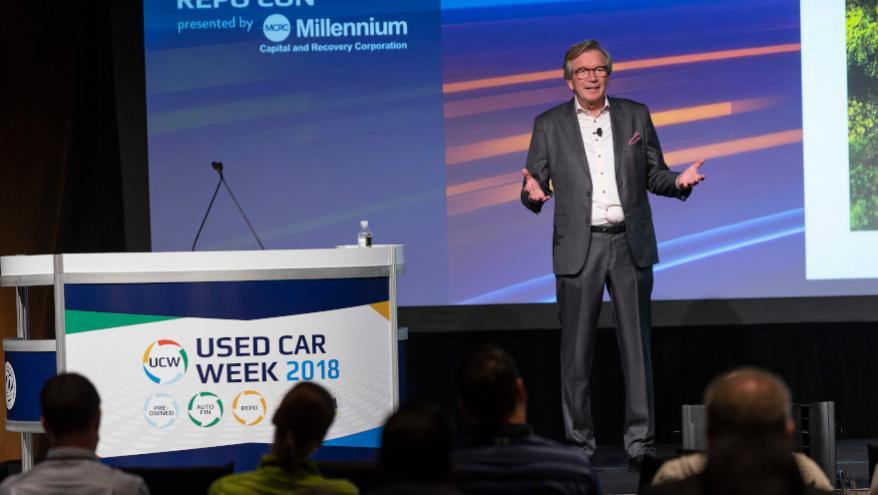 SANTA MONICA, Calif. -
Fair has landed a $100 million debt facility and an equity investment from Ally Financial as part of an expansion to a partnership that began last year.
Ally Bank is providing the debt facility to a subsidiary of Fair. That money is meant to be used by the fintech startup to obtain vehicles for entry-level customers who might not meet the qualifications for a traditional loan or lease.
Fair and Ally began working together under a strategic alliance in 2018.
"Our relationship with Ally is the cornerstone of building a hyper-growth company like Fair," Fair founder and chief executive officer Scott Painter said in a news release.
"It provides us with a foundational strategic building block and gives us access to an important source of capital to scale our solution and meet the ever- changing needs of the modern car shopper," he said.
Through a pilot program in Southern California and South Florida, Fair has turned to Ally's digital financing platform Clearlane to line up financing for consumers who otherwise wouldn't be able to do so.
Additionally, Fair is acquiring and remarketing vehicles through Ally's SmartAuction product.
"We're excited about the future of our alliance with Fair and look forward to taking it to the next level with continued investment in its groundbreaking subscription model," Ally chief strategy officer Dinesh Chopra said in a news release.
"Fair is transforming the way consumers get and access pre-owned vehicles, and we are eager to be a growing part of a new flexible, completely digital solution that supports both consumers and dealers," Chopra said.
Fair's credit providers since its launch have included the likes of Credit Suisse, Goldman Sachs, Silicon Valley Bank and Ally. Fair had a $385 million Series round of funding in 2018 that was led by SoftBank.
"This deal is the latest evidence that institutional debt markets are highly receptive to the way Fair is transforming vehicle financing," Fair co-founder and chairman Georg Bauer said of the Ally deal in a news release. "It's clear we'll be able to continue to access the capital we need in order to connect dealers and consumers through a fully digital end-to-end experience."
The news involving Ally continues a busy month for Fair.
Fair announced on Aug. 5 that it added to its leadership team with former executives from such companies as Google and TrueCar.
The new leaders are former Google and Discovery Networks executive Jay Trinidad, former TrueCar interim chief financial officer and chief accounting officer John Pierantoni, and Venture Capitalist Pat Wilkison, who was one of Fair's earliest investors.
Fair named Trinidad chief product officer. In that post, he will oversee Fair's efforts in app development and technology. Wilkison becomes Fair's general manager of its Uber program and will oversee the strategy and execution of its exclusive global partnership with Uber. Pierantoni becomes Fair's as senior vice president of finance and risk.
Fair said it added the three executives "to further strengthen its global positioning" and boost its technical capabilities as it moves toward global expansion.
Starting his career at Google, Trinidad worked on products such as Chrome, Google Search and YouTube for 10 years, and he opened landing teams in India, Singapore, Seoul and Tokyo. Trinidad then worked on various AI and payments products for Gengo and Square.
He was most recently at the forefront of digital expansion to more than 1 billion consumers globally at Discovery Networks. He was also vice president of digital for McDonald's Japan. In that position, he oversaw the company's technology strategy, working to use digital innovation to improve the customer experience.
At his venture capital firm, Exponential Partners, Wilkison oversaw an early-stage investment in Fair. His career has covered the transportation and technology infrastructure areas, and at data storage company WD and at high-performance data storage company STEC, he built global business units. He was previously a technology investment banker at Lehman Brothers and Barclays, and for tech companies of all sizes, he performed IPOs and M&A work. He started out flying helicopters in support of infantry operations as an aviation planning officer in the U.S. Army.
Pierantoni worked in accounting operations for high-growth technology and entertainment companies for more than 20 years, and he worked in public accounting for PricewaterhouseCoopers for more than 13 years. At TrueCar, he served as interim chief financial officer and chief accounting officer. He also worked for Cornerstone OnDemand as vice president of finance. At Cornerstone OnDemand, he helped coordinate its IPO in 2011. Pierantoni also worked for Ticketmaster Entertainment as chief accounting officer, and for Paramount Pictures as the controller of the Motion Picture Group.
Those hires were announced right after Fair's recent hiring of former TrueCar and AutoNation executive Mike Timmons as senior vice president of sourcing, reconditioning and remarketing and former CDK Global head of OEM relations Syl Raymond as senior vice president of dealer & industry relations. Those were announced on Aug. 1.
Fair named Raymond senior vice president of dealer & industry relations, and Timmons will serve as senior vice president of sourcing, reconditioning and remarketing, overseeing vehicle acquisition and distribution across the business.
Raymond's various auto retail executive roles include managing relationships with U.S. enterprise dealer groups and leading global OEM relationships for The Cobalt Group.
That company started out in the 1990s to help boost auto dealers' commerce-focused web presence. Earlier in his career, Raymond worked for Rover Cars of North America and Land Rover North America in the areas of product marketing and market research.
Timmons' more than 25 years of used-vehicle acquisition and liquidation experience includes time as TrueCar executive vice president of dealer sales and service. At AutoNation, he was vice president of operations. More recently, he was co-founder of Rollick Outdoor Inc., managing its dealer network and driving retail operations.