Fair integrates with RouteOne to help dealers with vehicle subscriptions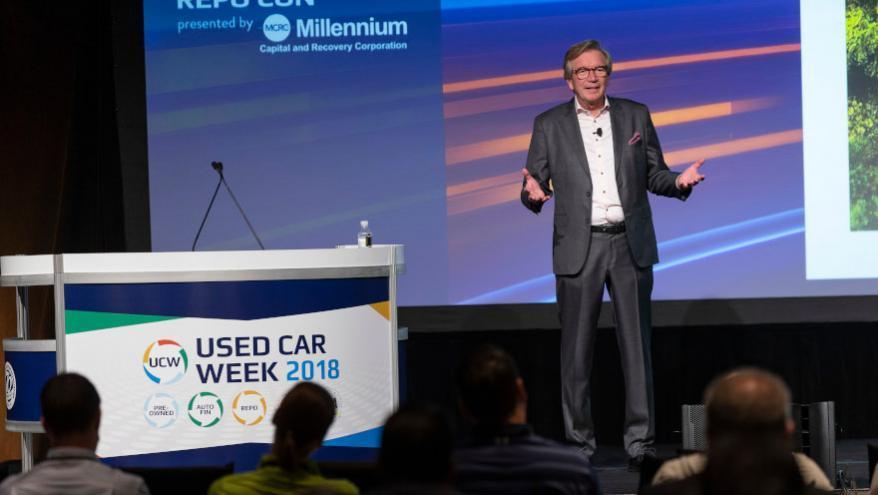 SANTA MONICA, Calif. -
Fair made two significant moves in September, securing a $500 million revolving credit facility to help "sharply scale" its partnership with Uber along with buying Ford Motor Credit's Canvas vehicle subscription service.
And now Fair is turning its attention back to cultivating relationships with dealerships.
Fair's aggressive actions continued on Wednesday as the vehicle subscription app announced an integration with RouteOne, one of the industry's leading platforms for dealerships to manage vehicle sales and auto financing.
The company highlighted the integration will extend the vehicle subscription app's network to thousands of dealer partners throughout the U.S., giving dealers an additional channel to generate more sales from their pre-owned vehicle inventory.
Through this integration, Fair said in a news release that will open up more options for consumers who might not normally qualify for conventional auto financing, while also creating more revenue opportunities for its growing network of dealer partners.
"This integration with RouteOne will allow dealers to greatly expand the number of customers they can work with from a financing perspective," said Mario Murgado Jr., general manager of Brickell Mazda in Miami.
"Whether a customer doesn't want to commit to a multi-year auto loan or doesn't have the kind of well-established credit history to qualify for traditional financing, Fair is giving us a previously unavailable ability to serve customers who might have fallen out of the process in the past," Murgado continued.
Fair is an app that is designed to shift how customers get access to mobility, with all-in monthly payments and none of the long-term commitment, negotiation or physical paperwork. Users can shop for a vehicle based on monthly payments they can afford, sign for the one they want with their finger, and drive it for as long as they want.
"Fair continues to propel the car-as-a-service model forward by providing consumers with access to the car they want on their own terms," said Georg Bauer, co-founder and chairman of Fair.
"By integrating with RouteOne, more dealers will be able to extend subscriptions to their customers to get them into their preferred car. We see this new integration with RouteOne as a win-win, as we bring the vehicle subscription model to consumers and dealers alike," Bauer continued.
RouteOne provides a credit application platform that dealers use to connect car-buying customers with sources for vehicle financing. After transmitting a customer's credit application to the dealer's selected finance source, RouteOne can display the credit decision, approval amount and financing terms to the dealer. Dealers are then able to choose the best financing option for the customer.
With Fair as an available finance source, dealers can offer their customers an alternative to traditional financing options to help them get access to a vehicle.
"RouteOne is excited to launch this new integration with Fair and continue to provide our dealers with access to innovative ways to do business," said Jeff Belanger, senior vice president of business development at RouteOne.
Ally Financial, an auto finance company that works with more than 18,000 dealers nationwide and is an investor in both RouteOne and Fair, applauded Wednesday's development.
"This agreement helps auto dealers serve more customers by providing diverse finance opportunities," Ally president Doug Timmerman said. "The flexible, digital solution they have developed supports both consumers and dealers, and offers a unique alternative to consumers."
Dealers interested in adding Fair as a finance source should contact Fair Indirect (the Fair division administering the RouteOne integration) at (866) 443-0426 or email the company at indirect@fair.com.