FDIC chair reiterates 3 reasons for creation of fintech office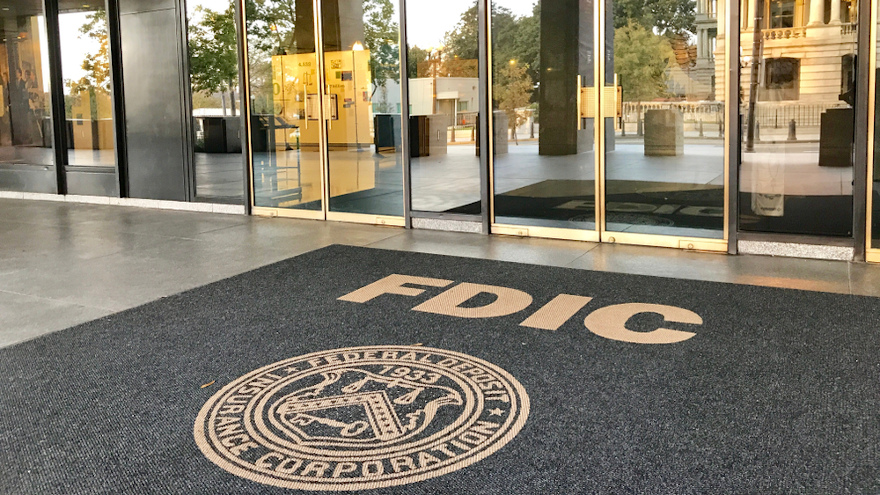 WASHINGTON, D.C. -
FDIC chairman Jelena McWilliams reiterated three reasons why the regulator is looking to engage and collaborate with innovators in the financial and nonfinancial sectors to identify, develop and promote technology-driven solutions.
During a speech to The Financial Conduct Authority's 2019 Global AML and Financial Crime TechSprint last week in Washington, D.C., McWilliams revisited the premise of the FDIC launching a new internal office to focus on innovation and technology. Last October, the regulator unveiled the FDIC Tech Lab with goals including:
— Improve the safety and soundness of FDIC-insured institutions.
— Support the development and adoption of innovative financial products and services.
— Increase economic inclusion and consumer benefits
— Promote competition.
— Support the early identification of risk at financial institutions or in the financial system.
— Facilitate the efficient resolution of failed financial institutions, when that is needed.
McWilliams told the gathering why the FDIC is so interested in these objectives.
"First, we can reduce the cost to banks of developing and implementing new technology," McWilliams said. "It is our job as a regulatory agency to understand technology by engaging with innovators in banks and at fintechs and to provide sound guidance and technical assistance to banks that choose to deploy new technology. My goal is not to replace the judgement of banks, but to help reduce regulatory burdens that discourage innovation. Whether banks choose to develop technology on their own or partner with a fintech, the FDIC will work with them to identify and remove unnecessary regulatory impediments. Through engagement and technical assistance we can help eliminate the regulatory uncertainty that prevents some banks from adopting new technologies.
"Second, through tech sprints and other innovative approaches, the FDIC can help encourage the market to develop technology that improves the operations of financial institutions and how the FDIC functions as a regulatory agency," she continued. "For example, we are considering acquisition strategies for new 'reg-tech' and 'sup-tech' solutions that will encourage innovation and problem solving more quickly and at less cost than traditional government contracting. These approaches will incentivize the private sector to leverage its resources to produce market-driven solutions. These approaches will encourage non-traditional partners to engage in the development of cutting-edge technology, and will help avoid the limitations of monolithic, government-imposed technological mandates that are too expensive and out-of-date by the time they are developed.
"Third, the FDIC can work with developers to pilot products and services for truly innovative technologies," she went on to say. "Working with our partner regulators at the state and federal level and with the institutions themselves, our goal will be to collaborate on building compliance into the pilot, consider regulatory questions or impediments that may arise, and work to address them in a pilot. Once a pilot is completed, we will work with the institution and its partners to understand and publish the results: what worked, what did not work and how to make any necessary adjustments to make the product or service better once it is scaled."