FIS and Worldpay to merge, creating $12B fintech firm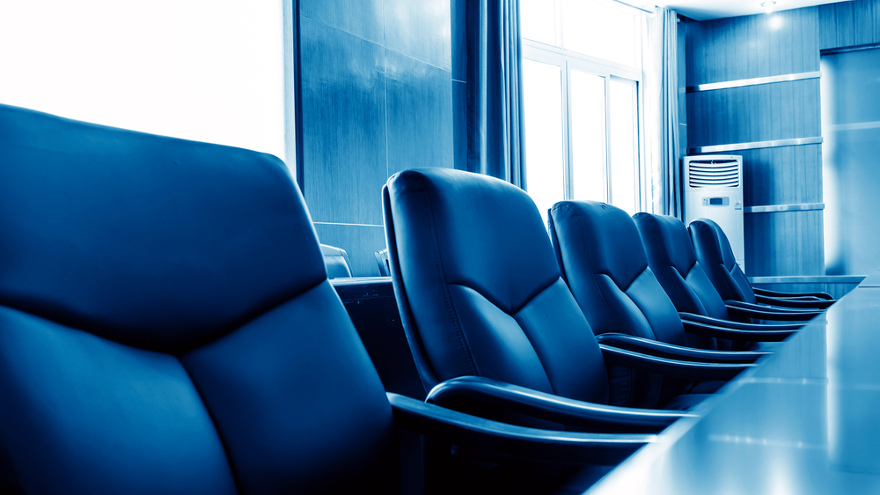 JACKSONVILLE, Fla., and CINCINNATI -
For the second time this quarter, two major participants in the financial services and payments spaces made moves to merge.
In January, Fiserv and First Data Corp., announced that their boards of directors unanimously approved a definitive merger agreement. Then last week, FIS and Worldpay also announced that they have entered into a definitive merger agreement to create a single firm where the parts generated more than $12 billion in revenue last year.
Officials highlighted this newest combination greatly expands FIS' capabilities by enhancing its acquiring and payment offerings and significantly increases Worldpay's distribution footprint, accelerating its entry into new geographies. Upon closing, officials believe the combined company will be positioned to offer best-in-class enterprise banking, payments, capital markets and global eCommerce capabilities empowering financial institutions and businesses worldwide.
At the closing, under the terms of the agreement, Worldpay shareholders will be entitled to receive 0.9287 FIS shares and $11.00 in cash for each share of Worldpay. Upon closing, FIS shareholders will own approximately 53 percent and Worldpay shareholders will own approximately 47 percent of the combined company. The combination of stock and cash values Worldpay at an enterprise value of approximately $43 billion, including the assumption of Worldpay debt, which FIS expects to refinance.
Upon closing, the combined company's board of directors will consist of 12 members, seven of which will come from FIS' board of directors and five of which will come from Worldpay's board of directors. Gary Norcross will remain as FIS chairman of the board, president and chief executive officer. Charles Drucker, Worldpay's current executive chairman and CEO, will serve as the executive vice chairman of the board.
The combined company will retain the name FIS and will be headquartered in Jacksonville, Fla.
The transaction is subject to receipt of required regulatory and shareholder approvals and other customary closing conditions and is expected to close in the second half of this year.
The company explained FIS and Worldpay have complementary solutions and services encompassing financial institution issuer services, network and merchant services including global leadership in eCommerce, as well as loyalty and fraud solutions benefiting consumers and businesses. They emphasized clients will benefit from the combined omni-channel payment and multi-currency capabilities, robust risk and fraud solutions and advanced data analytics.
Organizations of all types and sizes are looking for new ways to create more meaningful and frictionless experiences and grow their share of wallet through digital channels. The combination of FIS and Worldpay, two companies that are leading their respective markets in modernization investments, provides clients of both organizations access to a wider portfolio of digital assets to accelerate their revenue growth, streamline their operations and create a better engagement with their customers.
"Scale matters in our rapidly changing industry," Norcross said. "Upon closing later this year, our two powerhouse organizations will combine forces to offer a customer-driven combination of scale, global presence and the industry's broadest range of global financial solutions.
"As a combined organization, we will bring the most modern solutions targeted at the highest growth markets," Norcross continued. "The long-term value we will create for clients and for shareholders will set the bar in our industry and will create a range of new career opportunities for our employees. I have never been more excited about the future of FIS."
As an industry leading global merchant acquirer, Worldpay is one of the world's top payment technology companies powering global omni-commerce and providing solutions for merchants, businesses and financial institutions on a global basis. It processes more than 40 billion transactions annually, supporting more than 300 payment types across more than 120 currencies.
"At Worldpay, our focus has always been on delivering more value to our clients and partners and making decisions that achieve our growth and performance objectives. Combining with FIS helps us accelerate the achievement of that, now benefitting from new scale and capabilities that will truly differentiate the company globally," Drucker said.
"We are proud to become part of one of the financial services industry's most respected and consistently performing companies, and I am excited about the new opportunities this brings both for the business and our colleagues worldwide," Drucker went on to say.
Centerview Partners and Goldman Sachs & Co. acted as financial advisers to FIS. Willkie Farr & Gallagher LLP served as FIS' legal adviser in the transaction.
Credit Suisse acted as financial adviser to Worldpay. Skadden, Arps, Slate, Meagher & Flom served as Worldpay's legal adviser in the transaction.