Free white paper from Nordis Technologies offers path to improve consumer billing & payments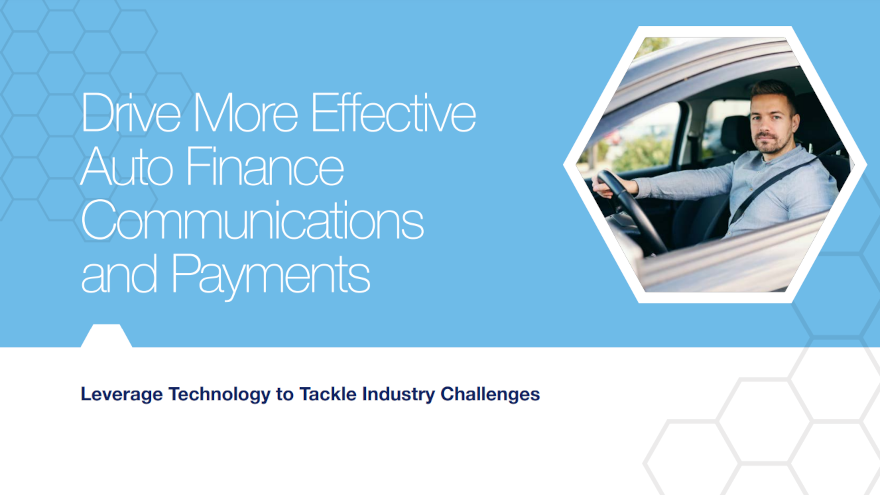 The focal point of a new, free white paper from Nordis Technologies claimed that cloud applications for personalizing consumer billing and payment experiences can make a big difference in whether auto finance companies get paid and keep contracts current.
Authors of the white paper titled, "Drive More Effective Auto Finance Communications and Payments," explained that a strategic, tech-driven approach to engaging vehicle buyers and removing payment barriers is critical as the industry grapples with changing economics.
Nordis Technologies acknowledged that not only are U.S. households struggling to pay their bills due to widespread inflation and high interest rates, but it's also getting harder to afford a car or truck.
The average cost of owning, financing, and maintaining vehicles and insurance now tops $1,000 a month, up 13% from last year, according to AAA.
The white paper highlighted how some auto finance companies are breaking through the many demands on monthly budgets by embracing customer communications management (CCM), electronic bill presentment and payments (EBPP) solutions and managed services.
Authors explained the omnichannel platforms can enable auto finance firms to differentiate themselves by catering to the expanding range of consumer expectations and preferences for how they receive and pay bills, including growing interest in email, text messaging and digital payment options.
"Regardless of other factors, many consumers prioritize bills that are the easiest to pay. Offering greater convenience, personalization and choice, based on what that means to each auto buyer, can move these loan and lease payments to the pay-now pile," Nordis Technologies CEO Ronnie Selinger said in a news release.
The new white paper covers a variety of topics auto financing companies might want to explore, including:
—Affordability challenges among consumers that are testing auto finance companies
—Leveraging technology to drive better customer engagement
—Maximizing omnichannel experiences
—Digital opportunities that transform operations
—Building market advantage
Nordis Technologies said the move to cloud CCM and EBPP solutions can drive substantial gains in productivity and cost efficiency by digitally transforming and automating auto finance companies' billing and payments operations.
"Consolidating paper, email and text communications on one platform lets auto lenders reduce vendors to manage and increases data security," Nordis Technologies said.
"Integrating payments into the communications platform delivers more automation and ease of management," the company continued. "The technologies also streamline document updates to stay compliant and generate reports to gain greater consumer insight."
To download the free white paper, go to this website.