Inovatec elevates founding team member to be chief information officer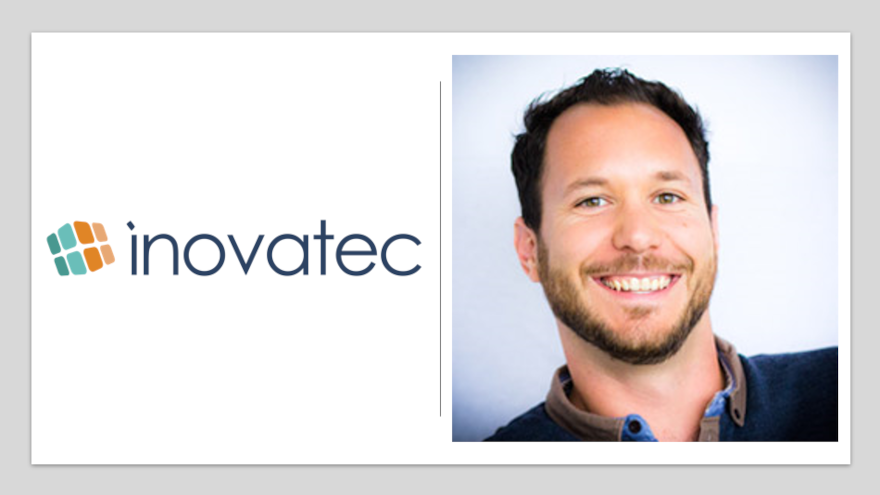 A founding team member of Inovatec Systems now is the company's chief information officer.
The provider of cloud-based software solutions for finance companies announced this week that it has promoted Mario Rea to be CIO and be responsible for the company's IT operations, infrastructure, security and compliance initiatives.
Rea first joined Inovatec in 2011 and steadily rose through the ranks working in a variety of technology-related capacities. He began his career at Inovatec as a senior systems administrator, then moved up to IT manager, and most recently served as the company's vice president of enterprise infrastructure.
Throughout his career with Inovatec, the company highlighted Rea has been involved with the development and completion of projects that encompass security, compliance, product operations, and customer support.
The company said Rea's promotion to chief information officer illustrates Inovatec's longstanding philosophy of assigning value to its team members and nurturing its staff into leadership positions throughout the organization.
"Mario has been an indispensable part of our team since Inovatec's formative years," said Vlad Kovacevic, the company's CEO and co-founder. "He has, time and again, demonstrated the strategic and leadership qualities that make him the perfect choice for CIO. As Inovatec continues to grow, Mario will ensure that our technology remains best-in-class and will exceed our clients' expectations."
Inovatec's cloud-based technology can allow finance companies to streamline loan processing, decisioning, and management with intelligent automation that can be configured to meet client needs.
Inovatec's systems also can allow finance companies to adjust workflows as needed, helping them to grow their businesses in a competitive industry, without compromising on data security, privacy, and regulatory compliance.
"I am grateful to Vlad, Danijela, and the entire executive team for giving me the opportunity to lead one of the most talented and dedicated IT organizations in the financial services sector," Rea said. "My focus will continue to be on enhancing our technology platforms, products, and services to ensure they are perfectly aligned to meet the needs of a fast-changing marketplace."
For more information, visit www.inovatec.com.