Inovatec & Lightico partner to help users offer end-to-end digital journey for customers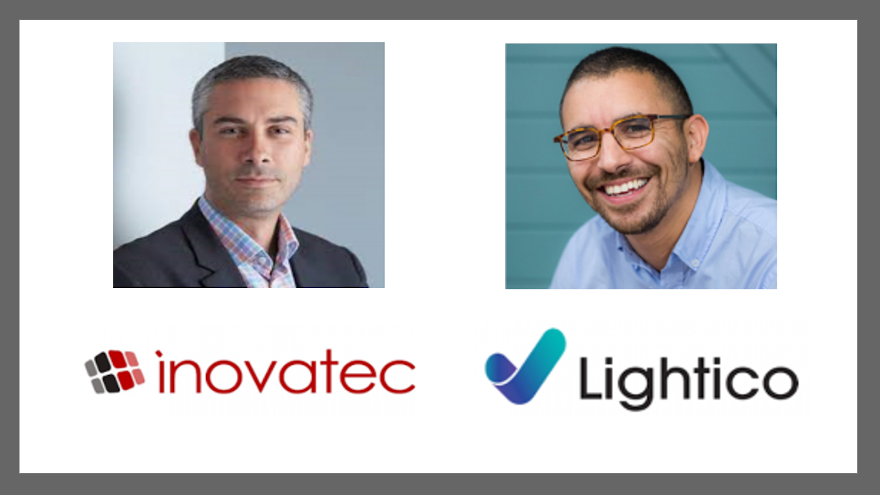 Two service providers with international presences and leaderships now are working together to smooth customer journeys with digital solutions for finance companies and lenders throughout North America.
Inovatec Systems, based in Burnaby, British Columbia, recently reached a collaborative agreement Lightico, which has operations in New York and Tel Aviv.
Through this relationship, users can access Lightico's robust, compliant, cost-efficient and secure capabilities directly through the Inovatec LOS.
Lightico delivers its capabilities through its Digital Completion Cloud, which is a no-code, mobile-first solution that can enable finance companies and lenders to quickly and seamlessly complete high-friction interactions such as loan originations or ACH servicing.
The Digital Completion Cloud can unify e-Signature, document collection, identification, plus verification, payment, and other capabilities. These enable interactions to be completed in a highly convenient, secure, and efficient multi-purpose channel.
"We are very proud to form this partnership with Lightico, which we believe will translate into very tangible benefits to clients looking to improve speed, accuracy, and compliance within the loan origination process," Inovatec co-founder and chief executive officer Vlad Kovacevic said in a news release.
"Inovatec has always stressed the importance of integrating best-of-breed third-party solutions into our LOS, LMS, and direct consumer portals to deliver maximum value to our customers," Kovacevic continued. "The relationship with Lightico reinforces our approach, and will ensure that the solutions we provide will remain relevant, affordable, and effective in a fast-changing market."
Inovatec's cloud-based solutions can enable finance companies and lenders to expedite underwriting and improve contract management through intelligent automation that can be customized to meet the exacting needs of users.
The company's LOS and LMS platforms also can allow finance companies and lenders to change workflows and create new business processes as needed, ensuring that lenders can compete without compromising data security, privacy, and regulatory compliance.
In addition to its integration into its LOS platform, Inovatec plans to add Lightico's e-Signature and workflow management features to its LMS Consumer Direct portal over the next several months.
"Inovatec has demonstrated a unique ability to create an ecosystem that is ideally suited to serve the requirements and expectations of lenders," said Zviki Ben Ishay, chief executive officer and co-founder of Lightico. "We are delighted to work side-by-side with Inovatec and ensure that our customers can leverage the most efficient and reliable workflow management tools to succeed in this fast-paced, highly competitive market.
"There has never been a more critical time to integrate end-to-end digital completion technology to serve growing consumer demand for an Amazon-like experience in every single interaction with businesses," Ben Ishay went on to say.
For information on Inovatec's integrated loan origination system, loan management system and customer portal solution, visit www.inovatec.com. For more information about Lightico's products and services, go to www.lightico.com.