J.D. Power study proves people still matter in auto financing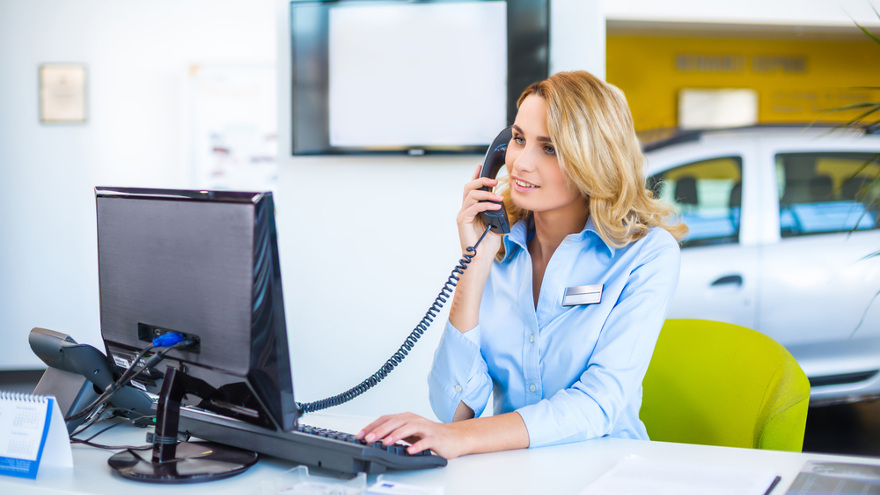 COSTA MESA, Calif. -
As much as iPads, artificial intelligence and consistently updated software proliferate auto financing, the J.D. Power 2018 U.S. Dealer Financing Satisfaction Study released this week maintained just how important people remain.
J.D. Power found that dealers are leaning heavily on the credit staff and sales reps as they covet immediate funding and problem resolution within the dealer finance industry. Across all finance company segments (luxury captive, mass market captive and non-captive), J.D. Power determined that the personal relationship is the heaviest-weighted driver of satisfaction.
"If lenders can ensure credit staff is readily available and knowledgeable, they will see a boost in dealer satisfaction," said Jim Houston, senior director of the automotive finance practice at J.D. Power.
"Satisfaction declines by 163 points, on a 1,000-point scale, when dealers are not able to reach the credit staff," Houston continued. "Additionally, if lenders can communicate the best contact for dealers to reach out to for non-traditional questions, the resolution time decreases, which will, in turn, increase dealer satisfaction."
The 2018 U.S. Dealer Financing Satisfaction Study is based on responses from 4,476 dealers and was fielded in April and May of this year. The study measures dealer satisfaction in four segments of finance companies:
— Non-captive
— Captive mass market
— Captive luxury market
— Floor planning
The non-captive analysis evaluated the dealer/finance company relationship across three factors: relationship, provider offerings and application/approval process.
In the captive mass market and luxury segments, four factors were evaluated: relationship, provider offerings, application/approval process and lease return.
Three factors were measured in the floor planning segment: relationship, portfolio management and provider credit line.
Study rankings
In the captive luxury segment, Mercedes-Benz Financial Services ranked highest in overall dealer satisfaction, raising its score by 4 points year-over-year to 976, followed by Audi Financial Services at 944 and Infiniti Financial Services at 942.
"We are very appreciative of the dealers who took the time to complete and submit this year's survey and are grateful for their vote of confidence and support. It is a privilege to work with a dealer body that is delivering the 'Best or Nothing' to their customers, and we are flattered that they consider us the benchmark among luxury captive retail credit providers," said Geoff Robinson, vice president of Mercedes-Benz Financial Services.
"Our commitment is always to listen to feedback from our dealer partners and use it to identify where we can continue to improve in our quest to deliver exceptional experiences to them and our mutual customers every day," Robinson continued.
In the captive mass market segment, Volkswagen Credit came in ranked highest in overall dealer satisfaction at 956, followed by Subaru Motors Finance at 928 and Nissan Motor Acceptance Corp. at 901.
"Making it easy for our dealers to do business with us is key to our strategy. We are pleased to be recognized by J.D. Power as we strive to be the best automotive finance company in the USA," VW Credit chief executive officer Horst Meima said.
"Supporting our dealers is our top priority, and we are proud to be a good partner," Meima continued. "Our goal is to exceed expectations in all areas of customer service, and we will continue to evolve and refine our approach to best suit the needs of our dealers."
In the non-captive segment, Citizens One Auto Finance took the highest market in overall dealer satisfaction with a score of 921, followed by TD Auto Finance at 917 and Chase Automotive Finance at 869.
In the floor plan segment, TD Auto Finance led the way with a score of 994, followed by Mercedes-Benz Financial Services at 989 and Volkswagen Credit 984.
"Floor plan is a cornerstone of our national growth strategy in automotive, and these results indicate that we're on the right track," said Greg Braca, president and chief executive officer of TD Bank. "I'd like to thank all of the dealers that provided us with the opportunity to respond to their feedback. Our vision is to Be the Better Bank, and the team is excited to see how we can leverage these insights to provide even greater value to our dealers."
Andrew Stuart, president and chief executive officer at TD Auto Finance, added, "We recently expanded the floor plan offering nationwide, and we're pleased our customers see value in what we are delivering.
"The floor plan product is a vital piece of a dealer's business, and it's especially exciting to see high scores in the relationship components of the study that reflect TDAF's focus on the dealer experience," Stuart went on to say.