LoanPro & MX partner to deliver enhanced financial data to boost portfolio management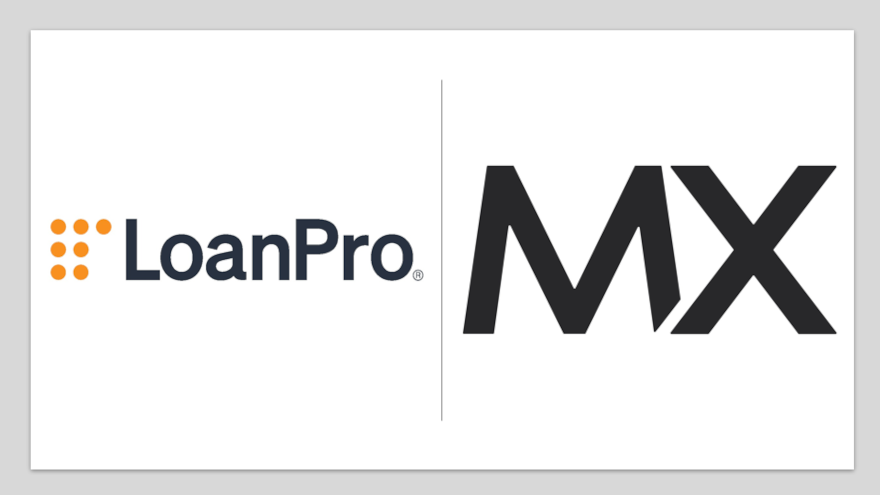 LoanPro, a modern servicing core platform, recently announced a partnership with MX, an open finance leader, to deliver enriched financial data using MX's Data Engine into LoanPro's management platform.
By leveraging MX to cleanse, categorize and classify financial data, LoanPro said it can enable financial institutions, fintechs and B2B/B2C lenders to unlock new data-driven insights.
Executives said these insights can help deliver differentiated credit products, personalized line-of-credit programs, next-generation loan repayment, collections, servicing workflows and introduce rewards that are decoupled from interchange in a single platform.
"LoanPro is excited to partner with MX for data enrichment, powering our innovative line-of-credit and card programs supporting both B2B and B2C lending," LoanPro CEO Rhett Roberts said in a news release. "Our partnership with MX will bring forward the first API powered revolving credit program providing the mechanism to differentiate credit products in a highly personalized way.
"With the marketplace's ongoing chatter about interchange compression depleting the funding mechanism for reward programs, this new product offers what many are describing as the solution. By innovating at the lending core, we are enabling entirely new personalized lending programs that can grow and scale to the constantly changing needs of B2B and B2C borrowers," Roberts continued.
Corinne Bartow is vice president of fintech partnerships at MX.
"We see financial data as the key to unlocking so many new opportunities for financial providers and consumers," Bartow said. "By partnering with LoanPro to deliver accurately cleansed, categorized, and classified financial data through our MX Data Engine, we're able to help power more personalized solutions across the loan lifecycle."