MotoRefi lands $45M Series B funding led by Goldman Sachs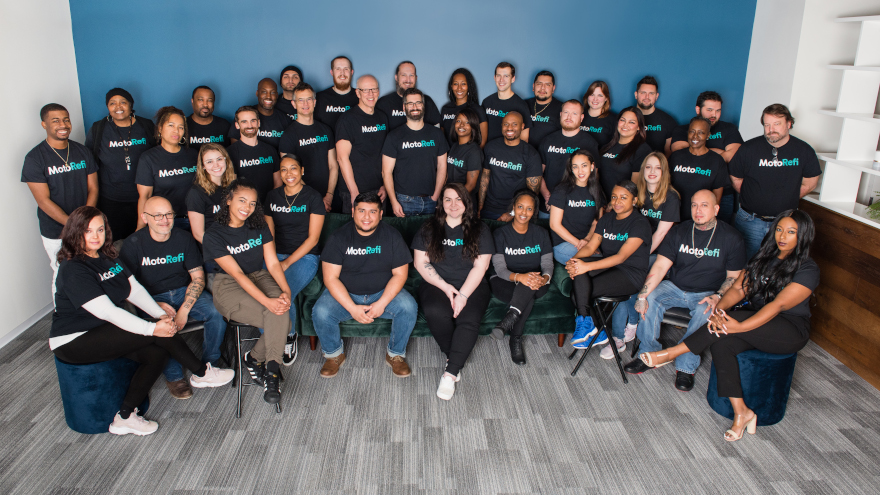 ARLINGTON, Va. -
Previous Emerging 8 honoree MotoRefi continues to collect investor funding to accelerate growth and achieve other major milestones.
The auto fintech startup recently announced a $45 million Series B funding round led by Goldman Sachs Asset Management's Growth Equity team.
MotoRefi works directly with credit unions and other finance companies to enable consumers to quickly and seamlessly refinance their installment contract, saving them an average of $100 a month on their monthly payments.
With the new injection of funds, the company said in a news release that plans to continue its strong growth trajectory by investing in its platform and continuing to expand the team.
Goldman Sachs led the round, joined by new investor IA Capital and return investors Moderne Ventures, Accomplice, Link Ventures, Motley Fool Ventures, and CMFG Ventures.
"We're impressed with MotoRefi's rapid growth and innovative approach to this massive opportunity in auto fintech. MotoRefi is building a revolutionary business that helps consumers save money on what has become a major expense in their lives, and we couldn't be more excited to join the team," said Jade Mandel, vice president on the growth equity team within Goldman Sachs Asset Management.
Mandel also will become the third woman to join MotoRefi's Board.
The fundraise reflects steady momentum for the platform, which has included:
— 7 times revenue growth from Q1 2020 to Q1 2021
— 5 times volume growth from Q1 2020 to Q1 2021
— 2.5 times team growth from Q1 2020 to Q1 2021
"In 2020, we proved we are the go-to platform for auto refinance. In 2021, we're scaling that offering to make auto refinance accessible to everyone- helping more people save money on their car payments," MotoRefi chief executive officer Kevin Bennett said. "Goldman Sachs is the best in the business when it comes to financial services, and we're thrilled to partner with Jade Mandel and the Goldman Sachs team on our next phase of growth."
The news also comes after a series of major company milestones. During the first quarter, the company announced senior hires along with a new headquarters and launched a new technology ecosystem for other financial companies, including a partnership with SoFi.
This $45 million round is a large increase from MotoRefi's most recent fundraising, a $10 million Series A-1 round in January. With this Series B investment, the company has now raised more than $60 million since its inception in 2016.