New-car APR down from October, but still at 6%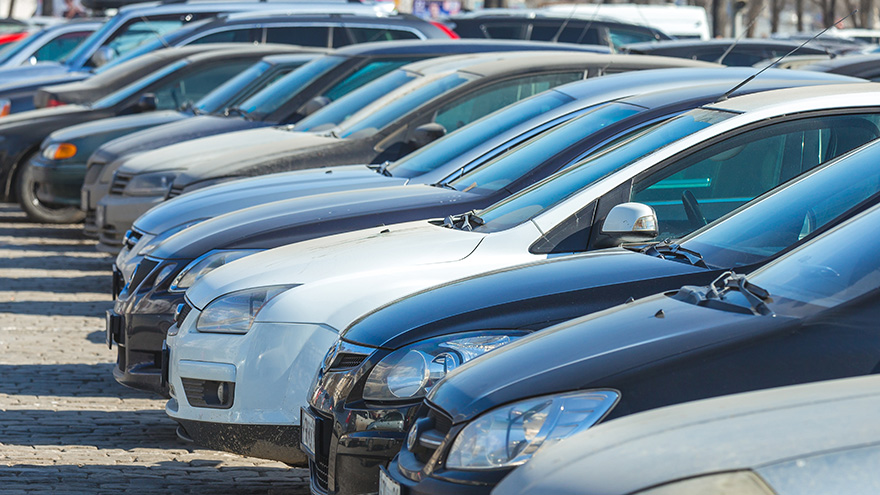 SANTA MONICA, Calif. -
Thanks to some zero-percent finance deals around the Thanksgiving holiday, the annual percentage rate on new-car financing decreased a bit from October to November, according to Edmunds.
But the new-car APR is up more than a percentage point from November 2017 and nearly 2 points from where it was five years ago.
Furthermore, Edmunds emphasizes that the zero-percent deals aren't likely to stick around and that consumers should expect 6 percent-plus APRs for the foreseeable future.
Specifically, the new-car APR was at 6.03 percent in November, against 6.2 percent from October, Edmunds said. However, a year ago it was just 4.81 percent, and five years ago it was 4.11 percent.
"Car buyers got a bit of relief this month thanks to Black Friday deals, but an average interest rate above 6 percent is still a tough pill to swallow, especially for shoppers who might be coming back to the market after a number of years," said Jeremy Acevedo, Edmunds' manager of industry analysis, in a news release.
"Shoppers who purchased a car in November five years ago could feasibly be facing a 47 percent increase in their interest rate this November," he said.
Sharing more details on new-car financing for the month, Edmunds said the average term was 69.14 months, compared to 69.26 in November 2017 and 65.65 in November 2013.
Monthly payments rose from an average of $524 a year ago to $551 last month. Five years ago, the average new-car monthly payment was $483.
The average amount financed was $31,877 in November, compared to $31,433 a year ago. That's also up from November 2013, when the average amount financed was $22,967.
The average down payment on a financed new car was $4,164 last month, compared to $3,906 a year ago. It was $3,785 in November 2013.
Going back to the point on zero-percent financing, 5.5 percent of deals had this kind of offer last month. Despite this being up from prior months, it was the lowest mark for November in 13 years, Edmunds said.
"Automakers are certainly offering more zero-percent finance deals this holiday season than they have in previous months, but they're still few and far between," said Acevedo. "Consumers who are thinking of buying and are planning on financing their next purchase might want to strike while the iron is hot, because these deals are not likely going to last beyond the New Year."