One year after App Store debut, Fair growth accelerates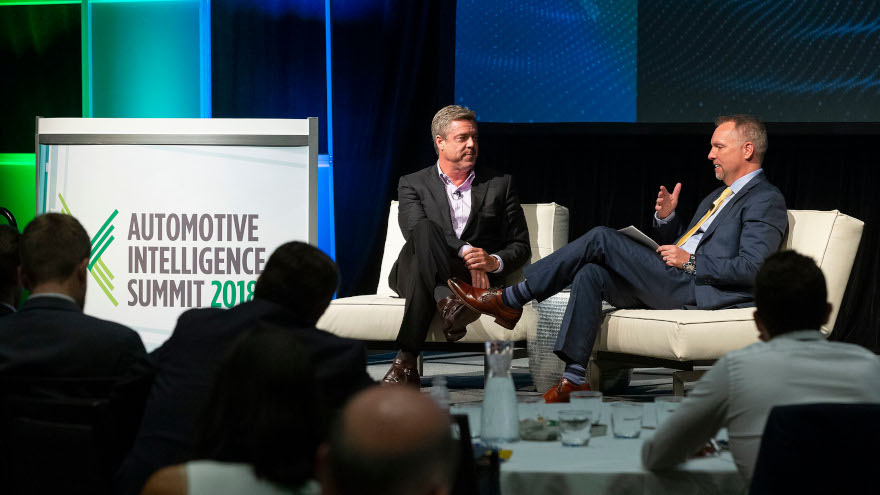 CARY, N.C. -
Exactly one year ago, Fair made its debut in the Apple App Store.
Flash forward to Wednesday, the used-vehicle subscription company announced it has seen 40 percent month-over-month customer growth for the last two quarters, while also noting a few other growth milestones.
Fair, which initially launched in Los Angeles, says it now has more than 2 percent of the "total addressable market" in the City of Angels.
Nationwide, Fair now has 1,700 dealer partners and offers more than 40 brands of cars in its subscription program.
And its market count continues to grow, as well.
"We're going through fast geographic expansion," Fair founder and chief executive officer Scott Painter said in a news release. "The United States has the largest used-vehicle market with 40 million cars, and that's a massive opportunity for us.
"We're seeing the viral coefficient kick in as markets mature to our model and become more predictable, but our growth is also fueled by our partnership with Uber, which has really started to bear fruit as we deeply integrate and push volume that expands Uber's own driver community," he said.
Compliance before expansion
Painter was a keynote speaker at this summer's inaugural Automotive Intelligence Summit, held July 24-26 in Raleigh, N.C. Auto Remarketing caught up with Painter during the event to talk about Fair's growth and more.
Fair was adding a new market every two weeks, Painter said during that interview, and was in about a dozen new markets at that time. The footprint includes every major market in California and several beyond the borders of the Golden State.
"In large part, that's enabled because California's a large state and has a uniform set of laws. And those laws are very, very clear about how we can and must operate," Painter said. "One of the great things about building software is that you can build it to be completely compliant.
"Usually, when laws get broken, it's because a human being interprets a law one way or the other to do what they do," he said. "In our case, because everything is menu-driven and software-based, you've got a deep set of expertise in terms of regulatory and legal compliance on a 50-state basis."
That being said, Painter said Fair takes special care to examine compliancy in each state prior to setting up shop.
"Our pre-flight checklist is about making sure that we are compliant in a state before we launch," he said. "So legal becomes, in many senses, the long pole in the tent. We're not going to launch, even though the software might be ready, even though there might be a dealer partner that we've already got in the system."
Compliance examinations must be done first.
Painter went on to add, "In many cases, we fully understand the 50-state grid. But we also want to make sure that we are communicating with each of these jurisdictions and that we have the proper licenses. So even though we acquired the Xchange Leasing business (from Uber) that came with many licenses, we are also making sure that all of our licenses are to the right entities and to us."
Where to?
Interestingly, the expansion priority for this subscription is based on another automotive innovation: ride-sharing.
Painter said supporting the partnership it has with Uber is the "prime directive" for geographic expansion.
"We have an exclusive partnership with Uber, where we're their partner for flexible ownership, so that if an Uber driver in a prospective market downloads the app and says they do not have a car, that's when they're introduced to Fair," he said.
"That partnership is something that, if we are not operating in a particular market, Uber can go out and find another solution," Painter said. "We became their exclusive partner through the acquisition of the Xchange Leasing business, so that's something that we don't want to miss out on. Most importantly, what it gives us, is the ability to expand into brand new markets and bring demand right away for our dealer partners."
'National as quickly as possible'
He acknowledges that new programs are often met with healthy skepticism – i.e., "What is this going to really do for me?"
But, as Fair expands, Painter said that "we can walk into these markets and say this is exactly what we need right now, and we need partners to both buy and sell cars, which is the lifeblood of the modern car dealership. So, right now we're sprinting to support that Uber partnership," listing a slew of markets Fair had either already added or was in the process of adding.
"The real objective here is to be national as quickly as possible," he said.