PrivateAuto unveils self-service payment app for private vehicle sales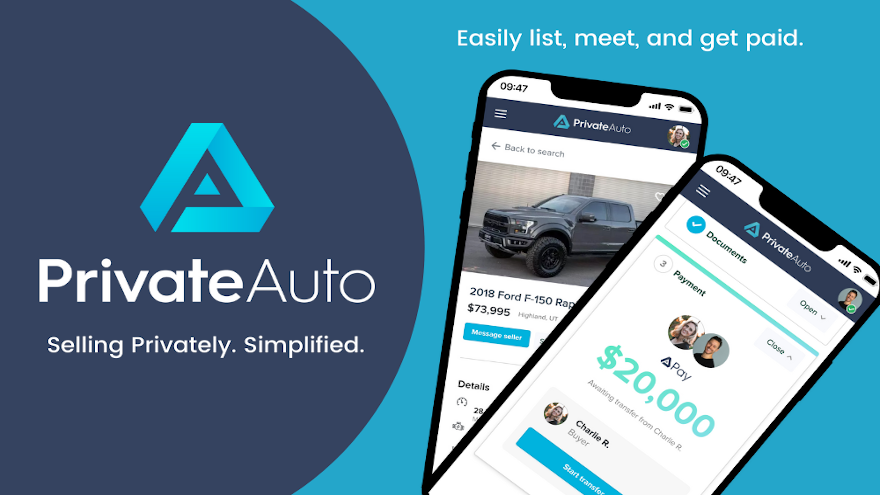 Fintech firms aren't just trying to connect dealerships and finance companies. Some shops also are looking to bring private individuals together who are seeking to complete a vehicle sale.
On Wednesday, PrivateAuto launched what it believes is the first self-service, peer-to-peer payment app for private vehicle sales that can allow users to verify a driver's license, eSign the bill of sale, and instantly transfer funds anytime, anyplace.
The web app is now live and available nationwide, and the downloadable version will be on the App Store in the summer, according to a company news release.
In a YouTube video released on April 1, PrivateAuto founder and chief executive officer Brad Parker purchased a Porsche 911 Carrera, transferring more than $100,000 in the parking lot.
While most payment apps allow users to transfer up to $5,000, PrivateAuto said it is the first fintech solution to provide instant and secure payment processing for private party vehicle transactions above $5,000.
Some of the app's features include driver license verification with facial recognition technology, a test drive scheduler, accept/reject/counter offer functionality, eSignable bill of sale, and integrated vehicle financing options.
Users can even generate unique window-sticker QR codes for their vehicles and advertise without sharing personal contact information.
"For decades, the private sale has been a clunky and awkward experience for many people. We are proud to be the first true fintech for the private sale allowing two users to safely transact on their terms and not rely on a third party," Parker said in the news release.
"Our journey is just beginning as we introduce dealer-like services to the private sale without the added cost or hassle," he went on to say.
For more information, visit privateauto.com.