RouteOne COO departs after 17 years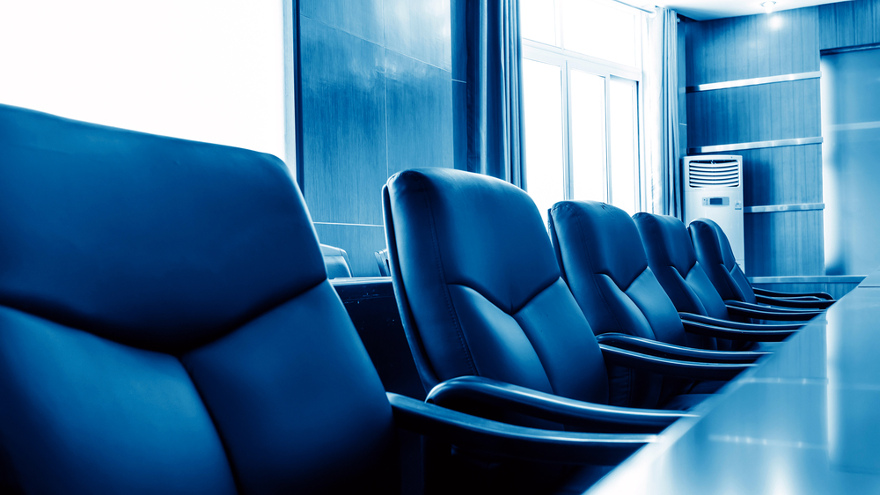 FARMINGTON HILLS, Mich. -
RouteOne said on Thursday that one of its longest-tenured executives — chief operating officer Brad Rogers — announced his resignation to take leadership of an organization in an adjacent industry.
And it appears it's going to take five other RouteOne executives to handle the chores overseen by Rogers, who had been with the company since its inception back in 2002.
As a result of Rogers' departure, the company indicated his work portfolio will be assumed by expanding the responsibilities of RouteOne's current leadership team as follows:
— Chris Irving, chief technology officer, will add oversight of the business intelligence team, and continue to lead IT operations, application delivery, architecture, and internal IT systems.
— Jeff Belanger, senior vice president of business development, will add the OEM and strategic alliance teams to his current responsibilities of dealer and finance source relationships, giving him responsibility over all of RouteOne's business development activities.
— Amanda George will assume responsibility for RouteOne's marketing team and be elevated to senior vice president, product, customer solutions, integrations, and marketing.
— Jason Bolduc will add the business operations team to his current portfolio of customer success and strategic planning teams and assume the title of vice president, strategy and operations.
— Anthony Goulbourne will be elevated to president of Canadian operations.
All of those five executives will report directly to chief executive officer Justin Oesterle, according to a news release sent by the company.
"Brad Rogers has done a remarkable job with and for RouteOne since its inception in 2002. His leadership has helped form and enable our strategy. We thank him for his contributions and wish him the very best as he pursues his new venture," Oesterle said.
"We are equally enthusiastic for the growth opportunity this change presents for our leadership team," Oesterle continued. "RouteOne is fortunate to have an incredibly talented team and we are excited for this next chapter in our journey."
Separately, RouteOne noted the IT team will be making the following moves:
Rotating their assignments, Maureen Foley will now be director of IT operations and Suren Edara will now be director of application development in an effort to benefit the overall continuity at RouteOne.
3 platform enhancements
Ahead of Thursday's executive announcement, RouteOne highlighted improvements to its eContracting platform that's supported by more than 7,900 dealers and 60 finance sources.
Coming this year, RouteOne indicated dealers will have access to an expanded digital library of universal deal forms, including odometer statements and title application, along with the ability to create custom forms that are unique to a dealer's business.
The company explained that deal forms can streamline the vehicle finance transaction by dynamically returning forms that are available for the state in which a dealership conducts business. Form validation can ensure all required fields are complete prior to contract generation and then packages the forms within the electronic signing ceremony.
Meanwhile, RouteOne's Aftermarket Rating and Contracting Service is a complimentary feature that can allow aftermarket forms to be included within the eContract and the eSigning ceremony.
Currently utilized by 1,700 dealers, RouteOne indicated electronic access to aftermarket providers will greatly expand with the upcoming integration to Open Dealer Exchange's Provider Exchange Network (PEN) scheduled for 2019. The rating workflow was recently enhanced to enable dealers to electronically begin the aftermarket product registration process on the contract worksheet. This new functionality allows aftermarket products to be rated and specific product(s) selected prior to the finalization and generation the eContract.
RouteOne also mentioned improvements to help vehicle buyers digitally sign the contract package.
RouteOne's in-dealership electronic signing ceremony no longer requires the purchase of any additional equipment. Following acceptance of an ESIGN Consent and the adoption of a typed or drawn signature, customers can now apply their signature, within the context of the contract, by simply clicking to apply their signature.
The company noted that not only does this new signing experience offer ease of use for the customer, it also can provide the transparency they desire by allowing them to see exactly where they are applying their signature on the contract.
Additionally, RouteOne's Remote eSigning experience can provide an optimal consumer and dealer experience and robust process flexibility by enabling remote delivery to the consumer of a secure and compliant "signable" financing or lease eContract package, including ancillary documents.
RouteOne's Remote eSigning is now supported by seven major finance sources.
Furthermore, RouteOne now offers a complimentary, flexible feature to dealers in Arizona, California and Nevada that can allow them to change the original finance source on an eContract, commonly known as Spot, with a simple click of a button even after the customer has reviewed and signed the contract.
This feature's benefits include the ability to submit such "spot buys" to eligible finance sources electronically and more efficiently with no need for customer re-contracting or papering out.