Shift adds 2 more financing partners to online sales platform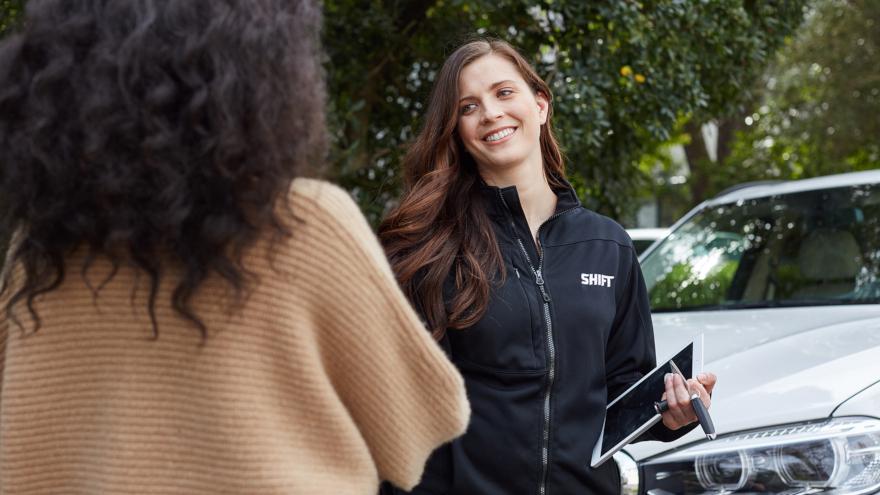 SAN FRANCISCO -
Shift announced Wednesday it has added two more customer financing sources to its vehicle ecommerce platform, leveraging its partnership with the Lithia Motors dealer group to bring more financial entities into the fold.
With TD Auto Finance and U.S. Bank now added to the mix, Shift has seven finance companies integrated into its platform. That list includes the likes of Ally, Santander, Capital One and Westlake Financial.
Wednesday's news from Shift also included a partnership with Assurant. Shift customers will be able to buy vehicle service contracts directly from the platform, thanks to Assurant now being a provider.
"Providing a full range of finance products to our customers is core to Shift's commitment to put the customer first," said Toby Russell, co-chief executive officer at Shift, in a news release. "That we are able to connect customers to some of the nation's leading banking institutions speaks to the strength of Shift's technology and business model."
These moves are just the latest in a Shift platform that continues to expand.
Earlier this year, Shift said it launched multi-car test drives and was providing it as an option to about half of its shoppers, as the company was doing some A-B testing. Those multi-car test drives are now available for all Shift customers.
And in another extension of its model, Shift launched a trade-in platform, which is now available.