Tenet raises another $30M to grow EV financing platform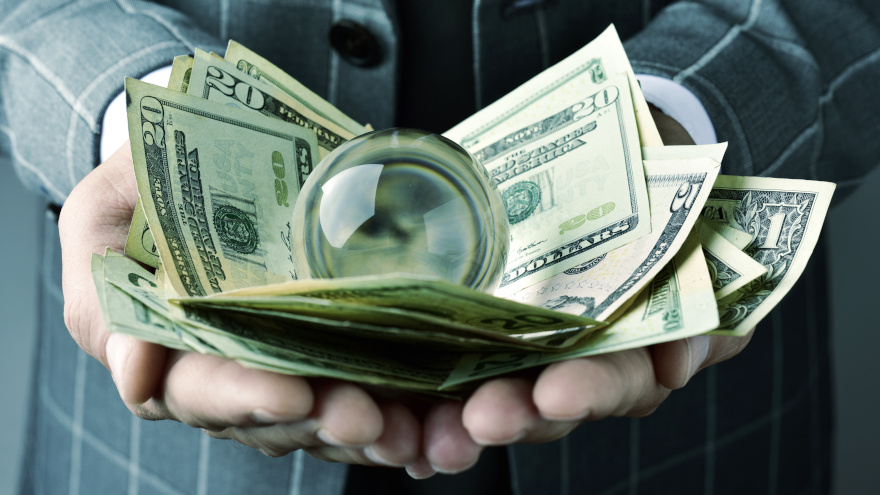 Tenet Energy, a climate fintech platform that helps consumers and businesses drive electric vehicles for less, announced on Wednesday that it has closed a funding round of more than $30 million, including more than $10 million in Series A investment and a $20 million warehouse debt facility.
Led by venture capital firm Nyca Partners, the company said through a news release that the Series A funding round will be used to fuel the growth of Tenet's EV financing product. It will also scale TenetConnect, the company's newly launched digital renewable energy platform, which is designed to reduce charging costs on EV owners' utility bills.
New and existing investors, including Assurant Ventures and Giant Ventures, also participated in the round.
The $20 million warehouse debt facility provided by Silicon Valley Bank will support Tenet's continued capacity to fund EV financing for consumers and businesses.
"Our mission is to help our customers save money by electrifying their lives and serve as the financial fabric of the energy transition," Tenet co-founder and CEO Alex Liegl said in the news release.
"Helping customers affordably purchase EVs is just the first step in our journey. With the support of partners like Nyca and SVB, we're able to scale our unique platform in innovative new ways — like TenetConnect — to continue making EV ownership more accessible, affordable, and rewarding," Liegl continued.
Since launching just over a year ago, Tenet said it has helped increase EV adoption and avoid more than 5,000 tons of estimated CO2 emissions annually. Today, the company serves thousands of EV owners nationwide, offering customers a way to finance and own everything for an EV.
"The lack of customized financing options for electric vehicles creates a roadblock for widespread adoption. Tenet's EV-first approach makes it easier for drivers to go electric," said Jeremy Solomon, partner at Nyca Partners. "Tenet packages tax incentives and EV-specific features to bring a comprehensive financing offering to the market. Transparent ownership costs combined with unique ownership data services makes Tenet a clear leader in the market."
Tenet also mentioned that it strategically leverages unique EV attributes for financing, including government tax credits, residual value data and home charger installation.
As Tenet continues to grow, it plans to add financing for solar panels, home batteries, and other energy-efficiency products on top of its bundled EV loans to create an all-in-one platform for home electrification.
"SVB is committed to building a robust portfolio of climate-forward clients," said Brian Foley, head of warehouse finance and fintech relationship management at Silicon Valley Bank, a division of First Citizens Bank. "Tenet equips other financial institutions with scalable access to sustainable, economically attractive investments. Working with Tenet, our support therefore extends to sustainable economies nationwide."
This current investment round follows an initial seed funding announced in 2022, led by Giant Ventures and Human Capital, with participation from Breyer Capital, Firstminute Capital, Global Founders Capital, and prominent angel investors.
Tenet has raised more than $100 million in committed loan funding across loan sale and warehouse financing partners.
Available now, TenetConnect is a suite of technology features built into every Tenet customer's account at no additional cost.
According to the company, enrolled customers can connect their car with Tenet's smart charging service to lower their EV charging costs by an estimated additional $40 per month.
TenetConnect also can provide insights into how to realize financial and carbon emission savings.
"Charging costs remain one of the most complex aspects of EV ownership," Liegl said. "Electricity rates vary widely across states and utilities, with higher peak pricing that can impact charging expenses.
"For example, an EV owner in San Francisco charging from 5 p.m. to 8 a.m. could pay around $37. But with TenetConnect's smart charging technology, which optimizes charging based on utility rates and driving patterns, customers can expect to save up to $15 each time they charge at home," Liegl continued.
Tenet client John Stringer shared his experiences through the news release.
"Tenet made buying a Tesla a more affordable experience," Stringer said. "With its lower monthly rates and recent addition of smart charging, Tenet is helping me save nearly $1,500 per year on my EV ownership costs."