TransUnion: Nearly 15% of drivers allow insurance coverage to lapse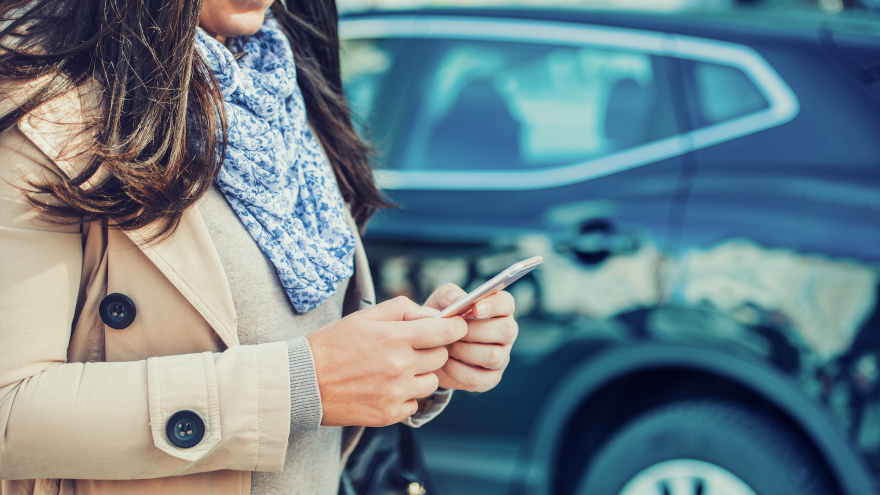 Along with detailing how much risk is on the roads nowadays, perhaps TransUnion poured a little cold water on the strategy employed by some dealerships when they can help vehicle buyers look for a better rate on their car insurance during the financing and delivery processes at the store.
TransUnion's latest quarterly Insurance Personal Lines Trends and Perspectives Report indicated auto and property insurance shopping rates continued to climb during the first quarter of 2023. The rates rose 7% and 10%, respectively, year-over-year.
However, as shopping has increased, TransUnion noticed the number of consumers switching carriers is beginning to decrease, indicating that premiums are rising among virtually all insurers.
TransUnion said its research found nearly 15% of consumers owned or used a vehicle without valid coverage or had allowed their coverage to lapse within the past six months. This was likely among higher-risk consumers (with a credit-based insurance score between 300 and 500), as that segment's year-over-year percent change in shopping dropped into negative territory, despite the overall increase in auto insurance shopping.
"Insurers have shifted their focus from customer acquisition to profitability and are generally raising their rates," said Mark McElroy, executive vice president and head of TransUnion's insurance business. "As consumers have found it more difficult to find a lower premium through online shopping, they are changing behaviors in response."
TransUnion touched on another part of the car-insurance market.
Despite a strong desire to find lower premiums, TransUnion said fewer consumers are opting for telematics programs.
According to the report, the number of consumers who accepted a telematics offer was 12 percentage points lower than a year ago, from 65% to 53%.
The report noted a couple possible explanations for the decrease; one being that consumers are driving more this year as more employees return to working in the office.
Analysts said some drivers may be nervous about the increased risk of being penalized for driving mistakes.
In addition, the telematics programs have changed, becoming more complex and often delaying discounts until after a trial period has been completed, according to TransUnion's research.
"Until recently, most telematics programs offered upfront discounts simply for opting in," said Michelle Jackson, senior director of personal property and casualty insurance in TransUnion's insurance business. "Many of these programs now require consumers to download an app that tracks their driving behavior and to keep it installed for several months before they are eligible to earn the discount. Given that consumers might still see an increased rate due to their driving behavior, it seems that fewer are willing to risk an even higher premium."
TransUnion deploys solution to sharpen data and analytics experience
TransUnion detailed another development from its line of businesses.
One in five data and analytics decision-makers cite the inability to process big data and act on it at the speeds needed by operations, businesses and customers as a top challenge in executing their vision, according to research by Forrester.
To ease those concerns, TransUnion on Wednesday released TruIQ Analytics Studio, a powerful data science and analytics solution designed to provide businesses with on-demand access to its rich datasets.
Within TruIQ Analytics Studio, data science and analytics teams can leverage code templates and TransUnion expertise. They can rapidly explore and mine data, as well as develop models then deploy in an environment of their choice. It also allows customers to build and train machine learning models with fully managed infrastructure, tools and workflows.
"The global credit market is shifting with rising interest rates, high inflation and other factors resulting in evolving consumer behaviors. To address these changes and remain competitive, organizations need to be able to make the right decisions about their customers as quickly as possible," TransUnion chief data and analytics officer Venkat Achanta said in another news release.
"To support this pace, businesses – including small, mid-sized and large lenders – need faster access to data, and more importantly, faster model development and deployment to generate insights from the collected information," Anchanta continued.
TransUnion highlighted the solution offers benefits to data and analytics teams that are especially relevant today, including:
—Speed to market: Data scientists and other users can utilize a single integrated source to access all relevant proprietary TransUnion data and tools that streamline processes and accelerate model development.
—Better models: Designed to enable higher quality models, leveraging code templates, TransUnion's proprietary data and the expertise of hundreds of data scientists via the company's superior analytics consulting services.
—Competitive costs: Pricing is driven by specific usage and needs versus higher costs traditionally associated with big box/one-size-fits-all software.
—Less friction: Open and flexible cloud-based environment allows for easy movement of data and models between systems, giving users ability to take the data back into their own systems.
TruIQ Analytics Studio leverages Amazon SageMaker Studio, which helps enable TransUnion internal users and external customers to take advantage of rapid data exploration capabilities and deploy machine learning models securely and at scale.
"TransUnion and AWS share a commitment to helping financial services organizations modernize and transform to meet and exceed customer expectations through access to technologies like machine learning and analytics," said Scott Mullins, managing director of worldwide financial services at AWS.
"We look forward to continuing to support TransUnion as they accelerate time to insight, enable access to rapid data exploration capabilities and fast model development which enables more informed decision making for their customers," Mullins went on to say.