truPayments unveils tru Shop-by-Payment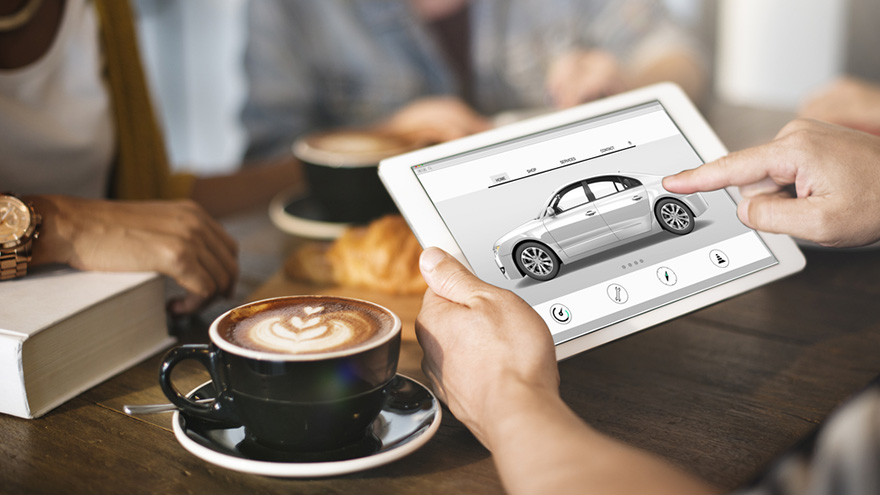 CINCINNATI -
Since oftentimes potential buyers are cruising website and making considerations based on their monthly budget, truPayments recently introduced tru Shop-by-Payment and the ShopByPayment.com website.
Company officials explained that tru Shop-by-Payment is a Software-as-a-Service product for dealers and finance companies aimed at turning the buying process upside down by leveraging new technology.
The company explained that tru Shop-by-Payment can provide a one-to-one personalized shopping experience, allowing consumers to shop simultaneously for their vehicle and financing across all a dealer's inventory and finance programs, for all available terms, with rebates, incentives, specials, ePrice, trade-in equity, etc., calculated and applied.
This experience is powered by the patent-pending truPayments engine and the company's new Grail Adaptive Digital Retailing platform.
Tarry Shebesta, chief executive officer of truPayments, indicated that the customized shopping experience begins not with selecting a vehicle, but with personalization. Shebesta noted each customer journey is uniquely built around the customer's preferences, financial profile and the context of their activities.
For the majority of consumers, Shebesta insisted that monthly payment is the No. 1 factor when buying a vehicle, but it's the last thing buyers learn. Similar to offline processes, he acknowledged most digital retailing solutions begin when a customer selects a vehicle to purchase, after which they can figure out what their payment options might be.
By starting with credit, Shebesta pointed out that customers can see only vehicles and financing options for which they actually qualify.
"Presenting customers with inaccurate payments results in frustration, embarrassment and lost sales," Shebesta said. "Comparison shopping for cars based on real credit and monthly budget creates an empowering customer experience."
Shebesta mentioned credit information is obtained using a "soft pull," which does not impact on the customer's credit. He added the process is completely private and does not require sensitive personal information, such as Social Security Number or date of birth.
"Wow! Is how customers feel when they experience tru Shop-by-Payment," Shebesta said. "They discover vehicles they didn't know they could afford or a payment they didn't know they could get."
Parent company, Automobile Consumer Services, introduced Shop-by-Payment functionality in its DriveItNow product in 2013. And now, tru Shop-by-Payment "takes personalized payment shopping to the next level," according to the company.
Dealers and finance companies can learn more at ShopByPayment.com.