TurboPass continues to grow client roster, adding Westlake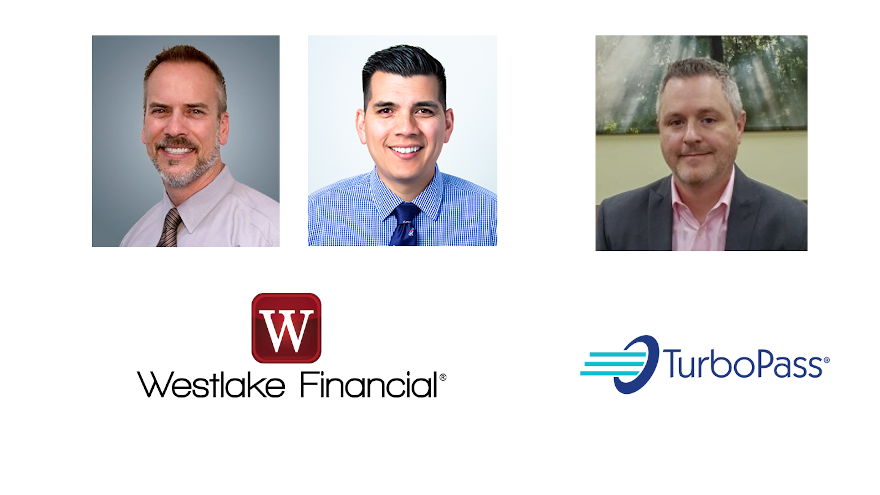 LOS ANGELES -
TurboPass is continuing to prove why it was among this year's Emerging 8 honorees previously highlighted in Auto Fin Journal as one of the newest industry firms that aims to improve specific aspects of the automotive industry through technology.
After already landing relationships with Automotive Credit Corp. and Turner Acceptance, this week TurboPass announced that Westlake Financial is the latest auto-finance provider to accept TurboPass verified stips.
Using TurboPass, dealers send a text to their customers at the point of sale or during their shopping process to validate the customers down payment ability in seconds, saving valuable time in the vehicle buying and closing process. A unique TurboPass code is generated for each customer, allowing dealers to easily view, print and submit the customer's stips alongside their deal package.
Two Westlake executives explained through a news release why they are leveraging TurboPass' technology that is designed to eliminate the hassle and risk associated with traditional document-based verification of income, employment and residence, providing trusted direct (bank and credit union) source data that can fulfill finance companies' need for copies of PDF bank statements, proof of income, proof of employment and proof of residence.
"TurboPass helps dealers collect income, validate identity, employment, and proof of residence data, streamlining the stip clearing process," Westlake Financial senior vice president of originations Kyle Dietrich said. "This will ultimately help us process deals faster and minimize incidents of errors and fraud."
Westlake Financial senior vice president of sales Mark Vazquez added, "Westlake is always looking to improve the funding process for our dealers. After piloting TurboPass with a few dealers, we are confident that it facilitates faster funding time while reducing risk for our dealers."
TurboPass chief executive officer and co-founder Mike Jarman shared why it was "an exciting day for the team at TurboPass" when Westlake chose to move forward with using his company's platform.
"Westlake has done so much for our industry, dealers and car buyers, in particular," Jarman said. "Their commitment to use TurboPass as their exclusive source for digital stip collecting and their advocacy of the solution with all of their dealers, is a continuation of Westlake's market leadership and dedication to leading innovation for the benefit of the industry's dealers and borrowers."
For more details about the companies, go to www.westlakefinancial.com and turbopassreport.com.