Woodside Credit unveils new website to help collectors & dealers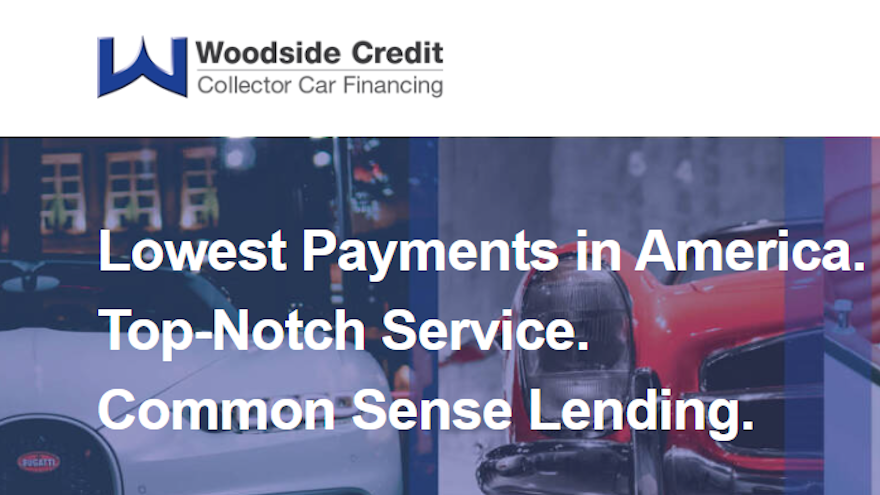 A finance company that specializes in the collector car market launched its new website last week in an effort also to work with dealerships that retail vehicles that might not be quite rare.
Woodside Credit highlighted that its new site makes it easier for visitors to estimate the payment on their next dream car without pulling credit.
The website additionally drives home information about the financing program, improved payment calculators and a focus on partnerships and sponsorships, giving visitors more insights.
"We're committed to making the loan process easy from start to finish," Woodside Credit president and chief operating officer Mitch Shatzen said in a news release.
"Our company has invested heavily in the digital transformation for our loan process, and we are excited to have a new front door for our clients to quickly learn about our industry-leading loan programs," Shatzen continued.
Woodside Credit explained how its revamped website is designed to function.
The quick quote feature helps visitors estimate the monthly payment on their next classic, collector, or exotic vehicle. The quick quote estimate does not require a credit pull. Then, when a consumer is ready to move forward, a full application can be easily completed online.
With a focus on mobile-first design, payment examples, and more information at visitors' fingertips, the new site is designed to provide clients with the information needed to shop for financing of their next collector car.
Included is the company's exclusive endorsement as Barrett-Jackson's collector car loan provider. The new site makes it even easier for Barrett-Jackson bidders to get pre-approved to finance a winning vehicle at the auction.
Woodside Credit also serves dealers across the U.S., and the new website provides dealers with resources to sign up to become a Woodside dealer and increase sales using the financing program.
"With payment cards and payment calculator templates, Woodside Credit passes along the marketing expertise directly to dealers of all sizes," the company said.
Woodside Credit invites visitors to explore the new website or get a quick quote on your next collector vehicle by visiting WoodsideCredit.com.