10 Questions to Ask About Converting Data When Switching DMS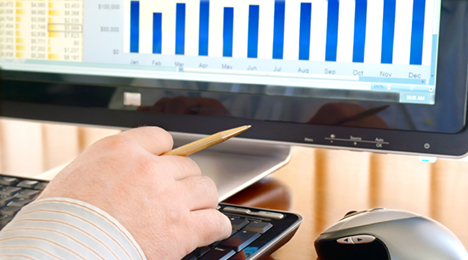 HOUSTON -
If you're preparing to switch dealer management software, there are many things to consider as it relates to converting your data. How complete your data is in your new application will determine how effectively you can use the software. Here are important questions to ask your current DMS provider as well as the new provider you're switching to.
Your current DMS houses the data to be used to import into your new system. Here are questions to ask your current DMS provider:
1. Do you have access to your data?
Some DMS providers provide access to your data while others do not. If you do not have direct access to your data, you will require their assistance in providing it to you.
2. What format is your data in?
It is important the data is in a format that can be used by the new DMS provider. If not, you may be faced with additional fees to put it in an acceptable format, or unable to convert it at all.
3. Are there additional fees associated with providing formatted data?
Some DMS providers will charge either a flat rate or per account fee to provide formatted data to you. Others will provide it to you at no charge.
4. Are all account types part of the data?
It is important to understand what account types you will be getting out of your current DMS. Will it include active accounts only, or also include paid offs and charge offs? Determine what information is important to you, and then make sure it's part of the data you'll be converting.
5. Does the data include full customer, loan, payment and note information?
The level of detail desired is different for every dealer. Make sure the data you're getting has enough detail for your needs going forward in the new system.
The data you obtain from your current software will be used to import into your new software. Here are questions to ask your new DMS provider.
1. What data will be imported into your new system?
The amount of data imported varies by provider. Some will convert all account types (active, paid off, charge off, etc.) with complete payment and note history, while some only convert active accounts using their current balance going forward and no payment history. Determine what information you feel is necessary to operate successfully and make sure it matches what will be imported. Keep in mind that converting only very basic information may affect your ability to determine a customer's past payment behavior and perform proper credit reporting. If they do not convert everything you require, manual data entry may be necessary.
2. Are there fees associated with importing data?
Some DMS providers charge to import data into their system that is in addition to licensing and service fees.
3. Is there any functionality in the new system that will not work with converted data?
Sometimes converted data is not complete enough to perform every function in the new software. Ask the DMS provider if there are any functions or reports that will not operate with converted data. If these are essential functions or reports, ask how it might be remedied.
4. Is the converted data tested before going live on the new software?
Having a "test run' with your data in the new DMS software is an important step in identifying any data conversion problems such as balance discrepancies or field data misplacement. Make sure your new DMS provider gives you an opportunity to review the converted data. Finding major data problems is not ideal when you're live on the software.
5. When will they convert the data?
While your data is being converted, any activity will need to be manually entered into your new system after the conversion is complete. This means the longer the conversion, the more manual entries you'll have to make to get your system information updated. If you have an exceptionally large amount of data, converting overnight when there is no activity may be an option.
Mike Downey is the vice president of sales and marketing at Auto Master Systems. Downey has spent over 16 years in the buy-here, pay-here industry developing and implementing technology solutions for dealers and finance companies. He has served as vice president of business development for a 26-store BHPH operation and has provided consulting and training to hundreds of dealers across North America. He is a regular presenter at nationwide industry events where he speaks on how technology can help BHPH operations.