10-Step Plan to Avoid Regulatory Actions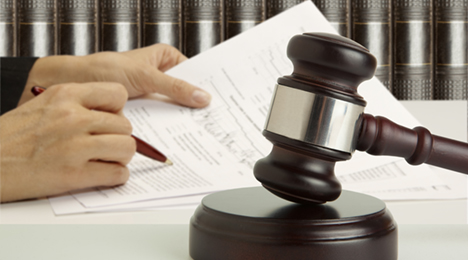 FORT WORTH, Texas -
AutoStar Solutions chief legal officer Steve Levine gathered with three other bright auto industry regulatory experts to compile 10 separate strategies buy-here, pay-here dealers can implement to avoid actions from agencies such as the Consumer Financial Protection Bureau and Federal Trade Commission.
Joining Levine, a former dealer attorney, to make these recommendations were:
• Terry O'Loughlin, director of compliance at Reynolds & Reynolds, and a 16-year veteran of Florida's Office of the Attorney General, where he investigated and prosecuted non-compliant dealers and finance companies
• Shaun Petersen, partner at MacMurray, Petersen & Schuster, compliance counsel to the National Independent Automobile Dealers Association and former attorney with Ohio's Office of the Attorney General
• Eric Johnson, partner at Hudson Cook who also worked many years at his family's dealership.
The group cautions dealers to stay off the radar of regulators first and foremost by solving consumer complaints quickly. However, in the event that a dealer catches the eye of the CFPB or FTC, these attorneys insisted BHPH dealers already must have a response strategy.
The expert panel recommends that dealers:
1. Get the right people in place. Establish a board with management oversight, and appoint a permanent compliance officer who reports to that board. Ensure vendors — repo agencies, advertising firms, etc. — are keeping a close eye on their own compliance. BHPH operators will be held responsible for their mistakes.
2. Develop a complaint management system. Make it easy to understand and accessible. Be sure to define what qualifies as a "complaint," then establish a dedicated complaint phone line that can only be accessed by your general manager or compliance officer. Any written complaints should be automatically transferred to the general manager or compliance officer, as well; no other employees should be able to review them.
3. Audit yourself before the regulators do. Frequently examine how your compliance program is functioning and how it can be improved.
4. Documents are your major defense, so treat them accordingly. That means keeping detailed records and — most importantly — making sure your documents are in full compliance so they help you instead of hurt you. To avoid misunderstandings, use a Deal Summary form, which summarizes the entire transaction.
5. If you receive a complaint from a government agency, respond right away and promise to cooperate. This is not the time to act defensive. Simply request the written complaint (it is public record), along with any supporting documents. Study the deal jacket and records to determine whether the complaint is valid. If the matter is minor, offer a resolution without being asked. If it's more serious, contact your attorney.
6. Train your staff on how to interact with auditors. Know ahead of time where you will locate them in your dealership, including what they will and will not have access to. For example, some dealers have been held accountable for conversations auditors overheard in the break room.
7. Hire a compliance "mystery shopper." Get in touch with a compliance professional you trust, and ask them to go through every step of the vehicle buying process undercover. You may be surprised at what risks they expose.
8. Get a second opinion on consumer correspondence. Your letters and documents may look fine to you, but you must hire a compliance professional to review each piece of correspondence that consumers see. You may very well find violations you didn't even know existed.
9. Follow the golden rule of complaints. It is far cheaper — and better for your reputation — to resolve a complaint before it escalates to a government agency or attorney. Even if you're not at fault, the time and effort to respond to investigations or fight lawsuits would be better spent elsewhere.
10. Remember, you don't know what you don't know. If you're truly committed to achieving 100 percent legal and regulatory compliance at your dealership, your final — and most crucial — step is to invest in high-quality compliance education.
Levine, O'Loughlin, Petersen and Johnson will lead the class, "The CFPB, FTC and State Regulators, Oh My — What Every Dealer Needs to Know," during the seventh annual Innovate conference, hosted by AutoStar Solutions. Innovate, four-day event, will be on Sunday at the Gaylord Texan Resort & Convention Center in Grapevine, Texas.
"Dealers shouldn't take chances when it comes to compliance issues. One day, your dealership can be running smoothly, and the next day, everything changes because the FTC just sent you a civil investigative demand letter," Levine said.
"I may be biased, but AutoStar's 2014 Innovate conference is the best place I know of for meaty, focused compliance learning," he continued. "If I could personally gather all my dealer clients from when I was in private practice and get them to this conference, it would have saved them some huge legal bills."
Attendees can choose from a wide variety of classes in 10 different tracks, including compliance and technology. The compliance track alone will host 10 back-to-back classes, plus an ask-the-lawyer panel and a Q&A with former CFPB assistant director Rick Hackett.
AutoStar expects more than 500 attendees at this year's conference, in addition to major exhibitors and financial institutions that will showcase the latest dealership technology, best practices and industry solutions.
To register, visit http://innovate.autostarsolutions.com, where users can build and save their own customized event schedule. Those who would rather go mobile can tailor their schedules with the Guidebook app, available at http://guidebook.com/g/innovate2014.