12 finalists in running for NIADA's 2022 National Quality Dealer Award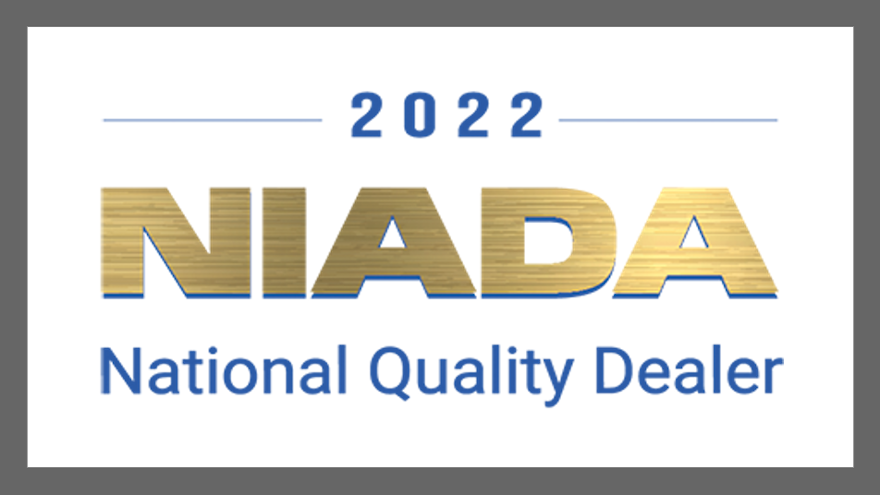 A dozen operators are in the running for the National Independent Automobile Dealers Association's highest honor for its member dealers.
On Monday, NIADA announced the finalists for the 2022 National Quality Dealer Award. The 12 finalists have all been selected as their state's Quality Dealer by an NIADA-affiliated state independent dealers association. They are:
—Alabama: Todd Oden, MTO Motor Leasing Inc.
—Arkansas: Dare Saul, D3 Auto Sales
—Carolinas: Kelly Midgett, Kelly's Automotive
—Colorado: Tim Gaylord, Gaylord Sales & Leasing
—Georgia: Jeffrey Wilkinson, Wilkinson Used Cars, LLC
—Maryland: James Makia, Exclusive Motorcars LLC
—New Jersey: Michael Graubart, Michael's Motorcars Inc. and Car Cash of New Jersey LLC
—New York: Joel Osserman, Select EuroCars Inc.
—Ohio: Shawn Evans, The Carriage Company
—Pennsylvania: Robert Straub, 1st Choice Auto LLC
—Texas: Tommy Gregory, Abilene Used Car Sales
—Virginia: Andrew Wiley, Consumer Auto Warehouse, Inc.
One of those finalists will be named National Quality Dealer of the Year on June 23 in a ceremony that serves as the climactic event of the NIADA Convention and Expo, coming up at the MGM Grand in Las Vegas.
"The experience of representing yourself and your state at the National Quality Dealer Awards during the convention leading up the big night is one you will never forget," 2011 National Quality Dealer and NIADA president-elect Scott Allen said in a news release.
"Congratulations to each of the nominees this year for their great accomplishment. I wish you all the very best of luck and look forward to meeting you and hearing your stories," Allen continued.
NIADA president Joe McCloskey, the 2013 National Quality Dealer, said the 2022 finalists "are now nationally recognized as a Quality Dealer and are embarking on the journey of a lifetime."
The association recapped the National Quality Dealer Award was created in 1976 to recognize the remarkable accomplishments of NIADA's independent dealers.
NIADA said nominees are judged by a distinguished panel of judges using a rigorous scoring metric that considers contributions to the automotive industry and the association, outstanding business operations and community involvement and service.
Nominations are supported by the dealer's reputation in the community, repeat business, customer service, ethical business practices and corporate/employee relationships.
This year's judges include:
—Elgie Bright, chairman of Northwood University's Department of Automotive Marketing and Management
—Harry Dombroski, dean of the University of Texas at Arlington's College of Business
—2019 National Quality Dealer Otto Hahne of City of Cars in Troy, Mich.
—Auto retail expert and acclaimed dealer educator Joe Lescota
—Ken Shilson, president of Subprime Analytics and noted buy-here, pay-here expert
—Mike Temple, founder of Temple Executive Coaching.
NIADA chief executive officer Robert Voltmann said the National Quality Dealer award represents everything it means to be a dealer who is committed to quality, excellence and outstanding service, and who makes it a priority to give back to his or her community to make it a better place for everyone.
"The National Quality Dealer of the Year finalists represent the best of their state's independent automobile dealers and the best of the national industry," Voltmann said. "Each is an exemplary example of the quality NIADA dealers bring to their customers, communities, businesses and the industry."