Accelerated Solutions Group unveils solution to stop catalytic converter theft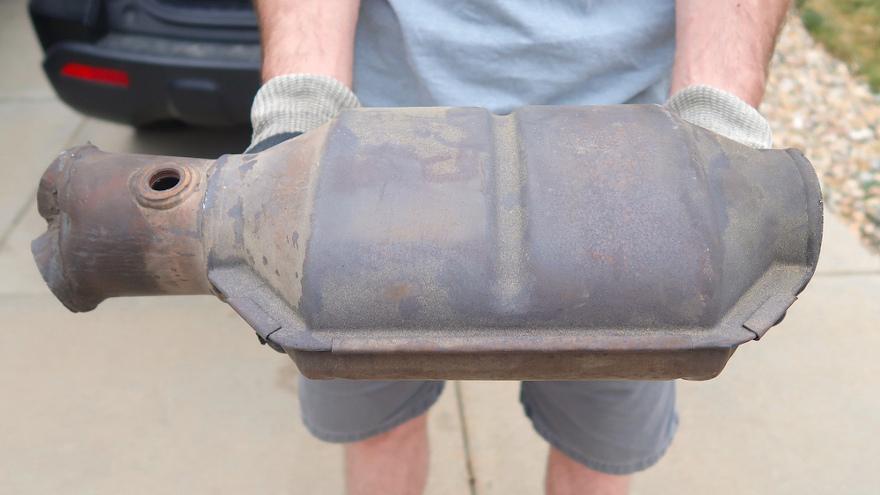 Catalytic converter theft is an issue that impacts many dealerships; independent and buy-here, pay-here operators in particular.
To help stores keep their vehicles in inventory with all their necessary parts, Accelerated Solutions Group on Tuesday announced deployment of its patent-pending technology, Active Cat, which is designed to enhance vehicle security and protection against catalytic converter thefts.
As dealers know, thieves target these valuable components due to the precious metals they contain and the high price they can fetch on the black market.
According to the latest statistics from the National Insurance Crime Bureau, there has been a 1,200% increase in catalytic converter theft since 2019. In 2022 alone, these thefts cost an estimated average of $1,500 per incident in replacement parts and repair expenses, as reported by AAA.
"The loss of a catalytic converter also makes a vehicle inoperable, leaving drivers without transportation during an extended repair process," Accelerated Solutions Group said in a news release.
Accelerated Solutions Group said its new Active Cat technology addresses this issue "head-on," offering OEMs a proactive and effective way to safeguard vehicles and avoid costly theft-related damages and catalytic converter replacements.
This technology solution utilizes an engine's existing knock sensors to detect catalytic converter theft and then trigger the vehicle's theft deterrent alarm system, providing a new level of protection without adding any new parts to the vehicle.
Other key features and benefits of Active Cat include:
—Innovative Sensor Recalibration: The patent-pending technology utilizes existing knock sensors to recognize high frequency exhaust vibrations and trigger the vehicle's theft deterrent system when the ignition is off, enabling it to specifically detect unauthorized attempts to tamper with the catalytic converter. This technology can also differentiate between routine vibrations and those caused by attempted thefts to avoid false alarms.
—Seamless Integration: Compatible with all internal combustion engines from all OEMs, the technology seamlessly integrates into the vehicle's existing infrastructure without the addition of any new parts.
—Real-time Alerts: Integrated with advanced alarm notification systems, the solution can provide real-time alerts to vehicle owners and bystanders, allowing for immediate response.
—Time saving and cost-effective solution: A stolen catalytic converter represents a major inconvenience and out-of-pocket expense for vehicle owners. Replacing catalytic converters can cost between $1,500 and $5,000 (depending on the type of vehicle), and insurance policies may not cover stolen parts. Not to be overlooked is the often time-intensive cost of sourcing and replacing stolen parts at a vehicle repair shop. ASG offers a cost-efficient alternative to traditional aftermarket precautionary security measures, enhancing vehicle protection.
"We are excited to introduce this game-changing technology to the market for the benefit of OEMs, dealers and consumers," Accelerated Solutions Group president Gabe Mitchell said in the news release.
"Catalytic converter theft is a growing problem, and our Active Cat solution represents a significant enhancement in factory vehicle security options. By utilizing our patent-pending technology, vehicle manufacturers can now seamlessly integrate a more reliable solution to ensure state-of-the-art protection against costly catalytic converter theft," Mitchell continued.
For more information about Active Cat and Accelerated Solutions Group, visit AcceleratedSolutionsGroup.com.