Advantage promotes Frasher to national sales director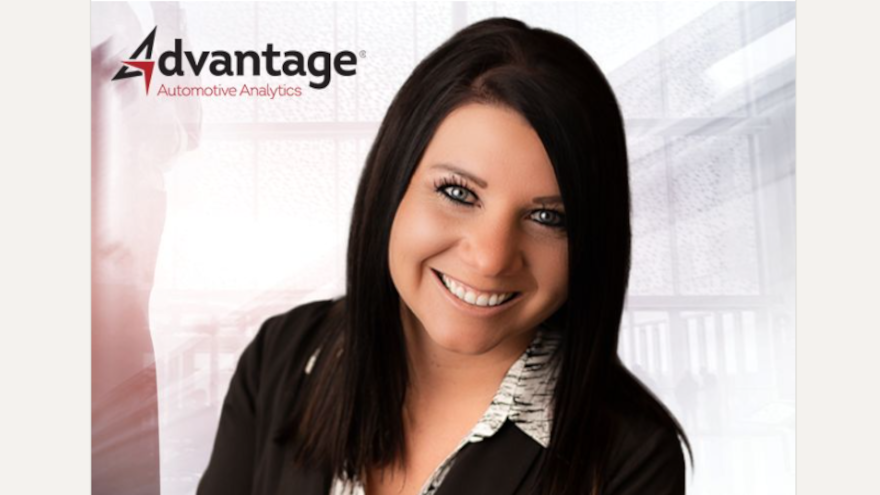 On Monday, Advantage Automotive Analytics announced the promotion of Melissa Frasher to national sales director.
The provider of modern data analytics and advanced risk-mitigation solutions for vehicle finance professionals highlighted the executive move is part of its ongoing national expansion strategy and demonstration of its commitment to fostering and empowering in-house talent and expertise.
The company also mentioned Frasher is a crucial contributor to Advantage's growth and success, and consistently demonstrates her exceptional leadership skills, product expertise and sales prowess.
"Melissa Frasher's promotion to national sales director is a testament to her outstanding performance and commitment to customer service," Advantage vice president Michelle Jackson said in a news release.
"Her leadership and dedication have been instrumental to our sales department's growth, success, and harmony. Her promotion exemplifies our commitment to providing opportunities for our employees to reach their full potential," Jackson continued.
As national sales director, the company said Frasher is responsible for expanding Advantage's national market share by intensifying, improving, and enhancing its sales efforts. She will be responsible and accountable for driving growth in the short-term and long-term.
"Throughout my time at Advantage, our leadership has consistently placed customer service and providing the most advanced and cost-effective GPS solution at the forefront," Frasher said. "They persistently inquire about your needs, extend assistance, and underscore that our success is synonymous with the company's success. This unwavering dedication to employees will continue, greatly facilitating my transition into my new role."