Annual Bankruptcies on Pace for Lowest Figure in 7 Years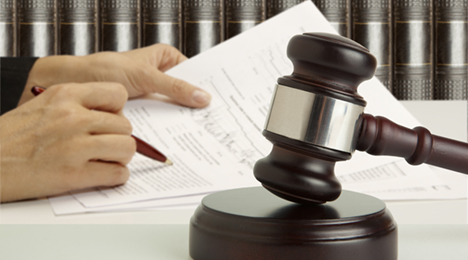 ALEXANDRIA, Va. -
The year-over-year decline in bankruptcies recorded in July is leaving the American Bankruptcy Institute thinking that this year's total could end up being the lowest figure in seven years.
According to data provided by Epiq Systems, ABI indicated total bankruptcy filings in the United States decreased 12 percent in July compared to July of last year.
Bankruptcy filings totaled 77,469 in July, down from the total of 87,746 posted in the same month last year.
Analysts determined consumer filings declined 11 percent to 74,595 from the July 2013 consumer filing total of 84,114.
ABI reported that total commercial filings in July dropped to 2,874, representing a 21-percent decline from the 3,632 business filings recorded in July of last year.
Furthermore, total commercial Chapter 11 filings dipped 34 percent to 357 filings in July, down from the 539 commercial Chapter 11 filings registered in the same month a year ago.
"Consumers and businesses continue to steer away from the financial relief of bankruptcy amid high filing costs and low interest rates," ABI executive director Samuel Gerdano said.
"Bankruptcy filings for this year will likely fall below 1 million for the first time since 2007," Gerdano continued
However, Gerdano acknowledged that total filings for July did represent a 5-percent increase compared to the 73,835 total filings in June.
ABI mentioned total noncommercial filings for July also constituted a 5-percent increase from the previous month's noncommercial filing total of 71,004.
July's commercial filing total marked a 2-percent increase from the June commercial filing total of 2,831.
Last month's commercial Chapter 11 filings, however, experienced a 26-percent decrease when compared to the 481 filings registered during the previous month.
ABI noted the average nationwide per capita bankruptcy-filing rate in July was 3.07 (total filings per 1,000 per population), a slight decrease from the 3.09 rate registered in the first six months of the year.
Average total filings per day in July settled at 2,499, a 12-percent decrease from the 2,831 total daily filings in July of last year.
States with the highest per capita filing rates (total filings per 1,000 population) in July came in as follows:
1. Tennessee (6.28)
2. Alabama (5.29)
3. Georgia (5.22)
4. Utah (4.93)
5. Illinois (4.89)
ABI partners with Epiq Systems — a provider of managed technology for the global legal profession — in order to provide the most current bankruptcy filing data for analysts, researchers and members of the news media.