Bankruptcies on pace for 2nd lowest total since 2005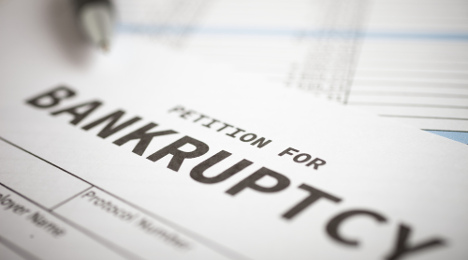 ALEXANDRIA, Va. -
The American Bankruptcy Institute reported that total bankruptcy filings in November decreased by double digits year-over-year, reinforcing an anticipation of the second-lowest annual figure in 11 years.
According to data provided by Epiq Systems, the total bankruptcy filings of 59,300 in November represented a 10-percent decrease from the year-ago total of 65,562. Consumer filings also decreased as the 56,392 filings in November were down 11 percent from the November 2015 consumer filing total of 63,251.
Meanwhile, total U.S. commercial bankruptcy filings increased 26 percent year-over-year in November.
ABI indicated commercial filings totaled 2,908 in November, up from the November 2015 total of 2,311. November marked the 13th consecutive month with a year-over-year increase in commercial filings. However, total commercial Chapter 11 filings decreased in November, as the 385 filings were 2 percent less than the 392 commercial Chapter 11 filings registered in November of last year.
"While commercial filings continue to edge up slightly over recent years, fewer consumers are turning to the financial relief of bankruptcy," ABI executive director Samuel Gerdano said.
"Total bankruptcies remain on track for under 800,000 in 2016, the second-lowest total since (the Bankruptcy Abuse Prevention and Consumer Protection Act) was implemented in 2005," Gerdano added
ABI pointed out that total filings for November decreased 6 percent compared to the 63,055 total filings in October. Total noncommercial filings for November also represented a 6-percent decrease from the October noncommercial filing total of 60,015.
Officials also noticed November's commercial filing total represented a 4-percent decrease from the October commercial filing total of 3,040. Commercial Chapter 11 filings also posted a 4-percent decrease from the 402 filings recorded in October.
The average nationwide per capita bankruptcy-filing rate in November was 2.51 (total filings per 1,000 population), a slight decline from the 2.53 rate for the first 10 months of the year. Average total filings per day in November were 1,977, a 10 percent decrease from the 2,185 total daily filings in November of last year.
States with the highest per capita filing rates (total filings per 1,000 population) in November were:
1. Tennessee (5.65)
2. Alabama (5.52)
3. Georgia (4.76)
4. Utah (4.15)
5. Illinois (4.14)
ABI has partnered with Epiq Systems, a provider of managed technology for the global legal profession, in order to provide the most current bankruptcy filing data for analysts, researchers and members of the news media.