Car-Mart names 2 key executives focused on growth & technology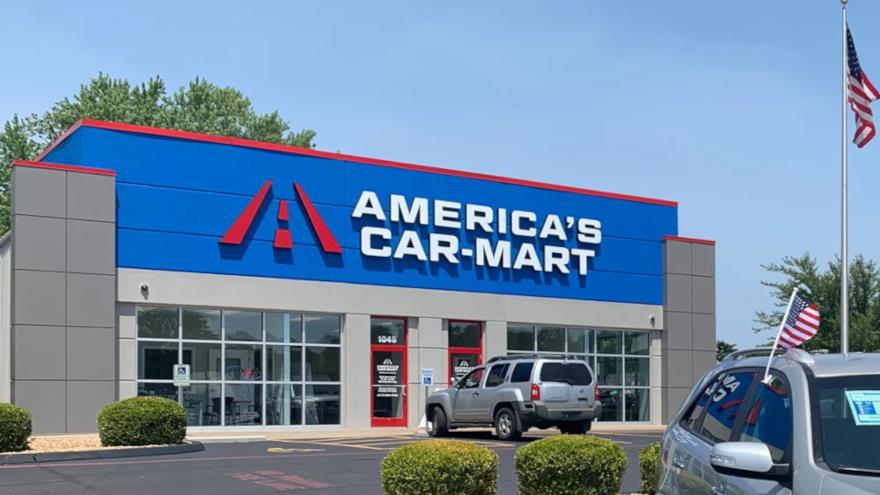 Earlier this month, Douglas Campbell became president of America's Car-Mart.
This week, the buy-here, pay-here dealership chain by naming two more leading executives, filling the newly formed role as director of acquisitions as well as picking a chief digital officer.
In the first of separate news releases, Car-Mart announced that as part of an acquisition made two years ago, Steve Taylor will transition into that new position as the company looks to expand.
"Acquisitions of well-managed dealerships provide significant growth opportunities for America's Car-Mart. Steve Taylor has been an outstanding operator in our industry for over 25 years. After helping us complete the March 2020 acquisition of his company, Taylor Motors, Steve will be moving to this new role leading Car-Mart's acquisitions strategy," Car-Mart chief executive officer Jeff Williams said in a news release.
"Steve will leverage his extensive industry knowledge and his long-established relationships with strong operators and help us expand our footprint. We are truly fortunate to have Steve leading the charge," Williams continued.
Taylor described what it's been like for him and his dealership since becoming part of the Car-Mart network.
"Exit strategies have always been a challenge for dealers in our industry. The acquisition of my company by America's Car-Mart has been a very positive experience for my team here in Illinois," Taylor said.
"As an acquired dealer myself, I'm in a unique position to talk to other dealers and share my personal experiences. I'm excited to start talking to good operators who are interested in hearing about exit options that may exist for them as we continue to expand the Car-Mart brand."
Williams then elaborated about the opportunities Car-Mart might to make similar moves.
"We expect acquisitions to continue to generate outstanding returns for our shareholders, an exit strategy for owner-operators and future growth opportunities for their associates. In every town where we operate, customers are largely accessing credit through three different avenues: first, from used car dealers who provide indirect financing via third party finance companies, second, from regional 'buy-here-pay-here' companies, and third, from smaller owner-operated dealerships," Williams said.
"In our markets, the best competitors have generally been a subset of the owner-operated dealerships — those operated by individuals who have chosen not to borrow excessively, focus on getting a sound automobile to their customers on reasonable terms, and provide both friendly service and disciplined collections. We believe we have developed a successful acquisition template which works for both parties," he went on to say.
And in other company news, Car-Mart also welcomed the addition of Holly Thomson as chief digital officer, bringing a vast banking background to the position.
Car-Mart noted that Thomson joins the company with more than 20 years of experience in financial services, having led large digital transformation initiatives in successive leadership roles.
Most recently, Thomson was senior vice president of digital product and strategy at Wells Fargo, responsible for direct-to-consumer products and customer offers.
Prior to Wells Fargo, Thomson held several senior leadership roles at Ally Bank, including senior director of auto and dealer financial services, managing the digital experience for millions of customers and thousands of dealers across the country.
Car-Mart also highlighted Thomson also played an instrumental part in building an award-winning user experience (UX) team that launched Ally Bank in 2009 and directly led the UX creative team that won a Forrester "Outside In" Award in 2013 for the design of Ally's Mobile Banking App.
"I am honored and excited to join such a talented group of industry leaders and professionals at America's Car-Mart," Thomson said in the other news release. "Their passion for delivering the best customer and associate experience is as impressive as the line-up of digital initiatives the team currently has underway to become the best integrated auto sales and finance company."
Like what he did on the acquisition front, Williams elaborated about what bringing Thomson to Car-Mart's executive team could do for the company's technology offerings.
"Opportunities in the digital and data areas of our business are enormous and Holly Thomson will be a critically important leader for America's Car-Mart. Her broad and extensive Automotive Industry experience together with her strong team-oriented approach will allow us to maximize important growth initiatives," Williams said.
"Holly will drive the completion and roll-out of our new Loan Origination System (LOS). The LOS will improve our customer experience by providing enhanced on-line pre-approvals for financing, allowing us to increase the funnel of potential customers to our dealerships. She will also be instrumental in our initiatives around the utilization of data in all areas of our business. Holly is a fantastic addition to our team," Williams went on to say.