Commercial bankruptcy filings keep climbing in April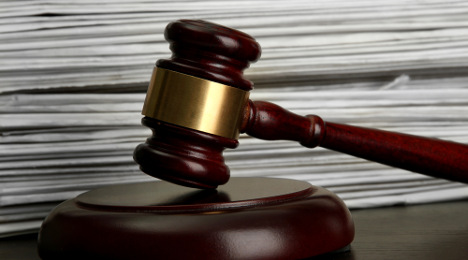 ALEXANDRIA, Va. -
Commercial bankruptcy filings made another swift upward rise in April.
The American Bankruptcy Institute reported that total U.S. commercial bankruptcy filings increased 32 percent year-over-year last month. According to data provided by Epiq Systems, commercial filings totaled 3,482 in April, up from 2,641 registered in April of last year.
Officials pointed out that April marked the sixth consecutive month with a year-over-year increase in commercial filings.
Total commercial Chapter 11 filings also climbed in April, as the 680 filings were 67 percent more than the 408 commercial Chapter 11 filings registered last April.
However, total bankruptcy filings decreased 10 percent to 70,457 in April, down from the April 2015 total of 77,949. Consumer filings were 66,975, dropping 11 percent from the April 2015 consumer filing total of 75,308.
"Distress within a number of sectors, including energy and retail, has more businesses turning to the financial relief of bankruptcy," ABI executive director Samuel Gerdano said.
"To provide struggling companies a better chance of reorganization rather than liquidation, ABI's commission to study the reform of Chapter 11 provided recommendations to modernize the bankruptcy code for today's evolving corporate climate," Gerdano continued.
April's commercial filing total represented a 3 percent increase from the March commercial filing total of 3,369. Commercial Chapter 11 filings increased 51 percent when compared to the 450 filings in March.
However, total bankruptcy filings for the month of April decreased 10 percent when compared to the 78,344 total filings recorded the previous month.
Total noncommercial filings for April represented an 11-percent decrease from the March noncommercial filing total of 74,975.
The average nationwide per capita bankruptcy-filing rate in April was 2.56 (total filings per 1,000 per population), an increase from the 2.51 rate registered in the first three months of the year.
Average total filings per day in April came in at 2,349, a 10-percent decrease from the 2,598 total daily filings last April.
States with the highest per capita filing rates (total filings per 1,000 population) in April included:
1. Tennessee (5.66)
2. Alabama (5.39)
3. Georgia (4.62)
4. Illinois (4.45)
5. Utah (4.00)
ABI has partnered with Epiq Systems, a leading provider of managed technology for the global legal profession, in order to provide the most current bankruptcy filing data for analysts, researchers and members of the news media.