Consumers Not Just Choosing Vehicles Online, But Paying Online, Too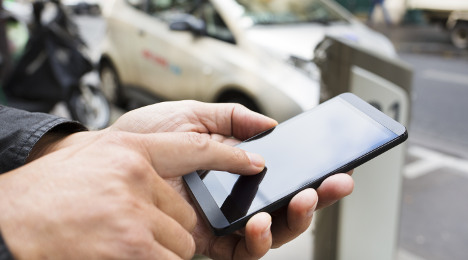 PHOENIX -
According to the most recent study from the Federal Reserve, the average new-vehicle loan in the U.S. stands at more than $26,700 with a loan to value ratio of a huge 80 percent. So the volume of payments which are there to be collected is vast.
Auto finance companies from huge captives down to smaller buy-here, pay-here dealers in the subprime market are facing this challenge with consumers increasingly using multiple payment methods in other areas of their consumer life, and therefore, bringing the same expectations to auto finance.
Across all other industries, multiple payment options are available to consumers — whether that's paying your cell phone bill online, scanning a QR code on your most recent electricity bill or paying your healthcare bill over the phone. Statistics from Fiserv's sixth annual Billing Household Survey 2013 show that 83 percent of consumers use more than one bill payment method monthly — covering e-billing, mobile, check, walk-in and phone.
And while the number of auto finance bills paid via the traditional method of mail has reduced by around 50 percent according to the Aite Group, there has only been a slight increase in the number of bills being paid online. However in mobile payments, although the overall volume is still significantly lower than other channels, there was more than a doubling in the number of bills paid via this channel in 2013.
But perhaps the biggest opportunity for the auto finance industry lies in paperless electronic bills. Currently, according to the Fiserv survey, auto loan e-bill penetration stands at just 19 percent, compared to 58 percent of cell phone bills which are viewed online.
So why the hold-up of using multiple payment channels in the auto finance industry? In the BHPH market or the subprime auto market, a lot of consumers pay by actually going to the dealer, often more than once a month. But they are increasingly demanding and using the convenience of paying online or via a mobile device.
Personalization vs. Productivity
Many consumers already perform price comparisons on their phones while visiting a car lot, and dealerships are in fact operating in a true omni-channel environment — whether they like it or not.
But there's a huge dichotomy which the smaller BHPH dealerships in particular are now facing between taking a personalized approach of making payments in store, and becoming more efficient in taking payments via the alternative channels suggested above.
And in the case where dealers have a large number of subprime borrowers, there can be a resistance to changing payment methods. Many of these dealers actually like to see the borrowers come in to make a payment, and see the car that is the collateral for the loan. But concerns over risk can be countered by the fact that the technology of more advanced payment channels can assist with PCI compliance and other risk management.
Possible Solutions
Improving efficiency in the auto finance industry is all about relieving pressure in collecting loan payments, as well as making the process more convenient for customers. And BHPH dealers don't have to jump straight to the latest technology — such as mobile payments — but instead need to focus on using tried and tested technology which is relatively new to the auto finance market.
For example, interactive voice response (IVR) solutions are very popular in other markets in offering an interactive, personalized experience over the telephone, and are easy to implement for auto financiers. IVR allows the caller to interact with an automated telephone-payment system to make ACH, debit and credit card payments 24/7. This can be a great option for customers who want to control their finances through efficient self-service, offering them the opportunity to review balances and receiving immediate payment verification — all of this anytime day or night.
A customer-facing payment ecosystem has evolved, particularly within auto finance, and while we may be beginning to see greater adoption of this payment technology in the larger, independent dealers, the smaller sub-prime and BHPH markets are still lagging behind other consumer markets.
There are of course concerns around compliance issues and understanding the regulation around using different payment channels, but these new channels are now all tried and tested in terms of compliance. It's essential that these smaller dealerships recognize the potential of using multiple payment channels in order to grow their businesses and to attract new customers who want to pay through different channels, and to pay at a time convenient for them.
Marya Lang is the general manager of auto finance at BillingTree. Lang will be part of free webinar at 2 p.m. ET on July 16 highlighting more studies BillingTree has done into the payment behavior of consumers, especially in auto finance. BHPH dealers can register for the session here.