Daughtry: BHPH Operators Should Avoid The Private Island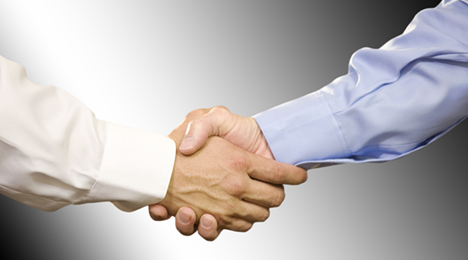 CHICAGO -
Not so long ago, and not too far away, one of my past managers started working for a dealer I know. We were discussing the state of the dealer's current business, and the conversation went to 20 Groups.
This dealer, like so many others in the country, began by operating on his own "private island." Not a literal island, of course, but a metaphorical one. You know, he learned from the school of hard knocks. He was making some money, but not getting the "be your own boss" vibe after several years of being in business.
The dealer joined a 20 Group and realized after one meeting he was doing several things either totally wrong, or he needed improvement. His pricing changed. Overall operations changed. Inventory changed. He attended more meetings, and the very deep look at numbers and processes the group went through showed that by getting off "the island" and into a room full of successful (non-competing) dealers, this dealer was seeing numbers he never thought could be realized.
The 20 Group industry advertises that dealers show an average of a 40-percent increase in revenues by actively participating in a 20 Group for the first time.
Above is one of a dozen similar stories I have heard about over the last couple of years. I met another dealer at a conference a few months back who was obviously very successful and enjoying his life. Someone that knew the story told me this very successful dealer, in the past, almost closed his dealership due to cash flow problems and reaching the "not worth the headache" point in his business.
Through a referral, our successful dealer attended a 20 Group meeting where he had an eye-opening experience similar to the first dealer in this article. The 20 Group exposed him to operating numbers and procedures that he would have not considered on his own.
This very successful dealer (after several years) recently established a huge line of credit for his multi-roof operation. Did joining the 20 Group or dealer association do this alone? Of course not. The willingness to hear you are doing things wrong and being open to making changes does makes the difference.
This article is not so much about joining 20 Groups as it is about business operators realizing that being exposed to other similar operators, who are willing to share experiences, can have a profound effect on how they do business and their level of success. There are a myriad of consultants that will come to you or host webinars that can help you achieve similar success.
In all cases, until you are willing to share your numbers and procedures, nothing will be much help.
Learning How to Share
In an earlier BHPH Report article, title "I See You're Back in Vegas," I talked about being prepared to attend a conference and how to get more from the experience. That is essentially what this article is about, learning from others by sharing your information and being willing to discuss what is wrong and what is right about what you do.
Sort of a "Show me yours, and I'll show you mine" mentality. Something similar to entering a committed relationship where you have to expose your true self to someone in exchange for their trust and partnership.
Joining your state's dealer association is a great way to gain some knowledge. Attending the great conferences that are available is another.
But if you do not participate in what they offer, you are selling yourself short on what can truly be gained from being involved with other dealers that have already been where you are and moved on to the next level.
I understand that you may have learned about BHPH from your dad or grandfather, and what has worked for years still brings in money (don't upset the apple cart). I also understand the need to keep to yourself how you do things so that no one can criticize (or share) your methods.
You may not want to hear how much better you could be doing because you do not feel increasing your numbers would be fair to your customers. There are 33,000 dealer-controlled financing (BHPH, LHPH, Rent-to-Own) dealerships in the country, and I would have to guess that 75 percent of them fit into something similar to what I stated above.
In most states, maybe 10 percent of the independent dealers belong to the dealer association in their state. That is surprising, knowing how well most of the participating (note, I said participating) dealers are doing.
The dealers that invest their time and energy into the association and/or a 20 Group in almost all cases are successful, growing and have little fear of the changing regulatory/compliance issues of today.
Getting off your island could increase your revenues by 40 percent, using the profit you should generate out of three to five car deals a year.
Needing Some Courage
This ain't no Jack and the Bean Stalk story either. Though like Jack, if you do not expose yourself and get involved, there isn't any story.
Yes, you have to invest some money, go out of town for two or three days at a time and you will have to answer a lot of questions involving how you operate and what your real, detailed numbers are.
For me, getting involved was like riding my first roller coaster. "I am not getting on that thing," I would say. Finally someone I trusted (and wanted to impress) convinced me to get on the coaster, and wow!
I must have ridden it six more times that day along with every other coaster in the park.If you don't make the leap and get off "the island", you will not know how successful your operation could be (not to mention missing out on some fun).
If you put in the effort to become an active member of a 20 Group, state dealer association or industry associations, and do not see marked improvement in your operation, you're either doing everything right, which means you would have helped other dealers through exposure to your operation. Or you were not really participating.
I bet you'll find, once you have left your "island," that you had a lot to learn, and there are some great people involved in your industry that are willing to help you succeed. Whether you sell 10 cars a month or a hundred, you can learn a tremendous amount from getting involved with other dealers around the country. Even if all you gain is conformation you're "doing it right", that confidence has to be worth your time and the small expense you'll invest.
Gene Daughtry is an experienced trainer and consultant specializing in BHPH/LHPH dealership operations. Daughtry now is director of BHPH operations for PLS Financial and has begun a multistate project of building new BHPH dealerships in several states. He has 17 years of BHPH experience. Follow Gene Daughtry on LinkedIn, go to his website www.dealers411.net, email him at gene@dealers411.net or call (479) 970-4049 if you have questions.