FTC Charges Arkansas Dealers For Not Displaying Buyer's Guide On Vehicles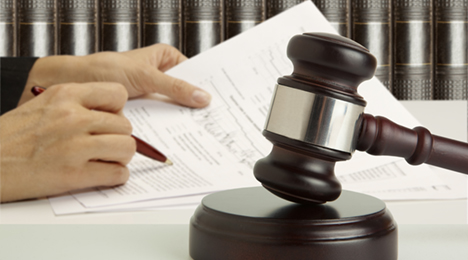 WASHINGTON, D.C. -
Two buy-here, pay-here operators who say they have more than 80 years of experience ended up in serious trouble with the Federal Trade Commission.
Earlier this month, the FTC charged Arkansas dealer, Abernathy Motor Co., and its two principals, Wesley Abernathy and David Abernathy, with failing to display federally mandated buyer's guide on used vehicles offered for sale.
Those guides are required by the FTC's Used Car Rule.
Officials indicated each violation could result in a civil penalty of up to $16,000.
"Used-car dealers are required to post a buyer's guide providing warranty and other important information on the cars they offer for sale. That's the law," said Jessica Rich, director of the FTC's bureau of consumer protection. "Consumers have a right to receive this information up-front to help them make an informed buying decision."
The FTC's Used Car Rule, which took effect in 1985, specifically requires dealers to disclose whether the vehicle comes with a dealer's warranty or is being sold "as is."
If the vehicle is sold with a dealer's warranty, the rule requires the buyer's guide to list its basic terms and conditions, including the duration of coverage, the percentage of total repair costs to be paid by the dealer and the exact systems covered by the warranty.
Back in January, the FTC announced that its Southwest Region Office had warned 11 dealerships in Jonesboro, Ark., that their sales practices violated the Used Car Rule.
Officials said all but Abernathy Motor Co.Subsequently came into compliance.
Abernathy Motor Co. Has four BHPH locations in Arkansas: two in Blytheville, one in West Memphis and one in Jonesboro. The FTC's complaint also names the company's owners and an affiliated dealership, Ab's Best Buys AMC as defendants.
According to the complaint, the FTC visited the Abernathy dealership in Jonesboro in November 2012, and found that none of the vehicles offered for sale displayed a buyer's guide.
The agency said it informed the dealership of that fact, and sent the dealership a copy of the guide and the FTC publication, "A Dealer's Guide to the Used Car Rule."
Then last May, FTC officials said they revisited the Abernathy dealership and also visited Ab's Best Buys. They found both dealerships were offering used vehicles for sale that did not display a buyer's guide.
According to the store's website, Abernathy Motors first incorporated in 1966 as a Dodge dealership in Jonesboro. Then 10 years later, Abernathy started to finance vehicles for customers who did not qualify for financing through Chrysler's captive or a commercial bank.
By 1996, Abernathy sold the franchised store to focus solely on BHPH. The operation set up its own related finance company Instant Auto Corp., having since accumulated more than 1,800 accounts through annual gross sales of more than $15 million.
Abernathy highlighted an A-1 status with the Better Business Bureau.
The operation closed its website description by saying, "We are owner operated and our family friendly staff enjoys working with our customers to find a good payment plan for them. We set up deals so that the customer always wins."